In praise of good friends.
My friend, Robert, offered his help for a day so that I could catch up with the allotment after all the problems I've had this year.
We had intended to plant the new plot with potatoes, but it was too rainy, so he helped me finish the length of boundary fence I'd said I would do this year.
That is fifty two metres of six foot high chainlink.
This is the little bit by the gate that I did last year.
You can see the park, cycle-way and teenage play area that mean we need a good fence.
This is looking along the days work.
Every single post, except the braced ones at each end, broke off at ground level due to rust-through.
This shows the height difference.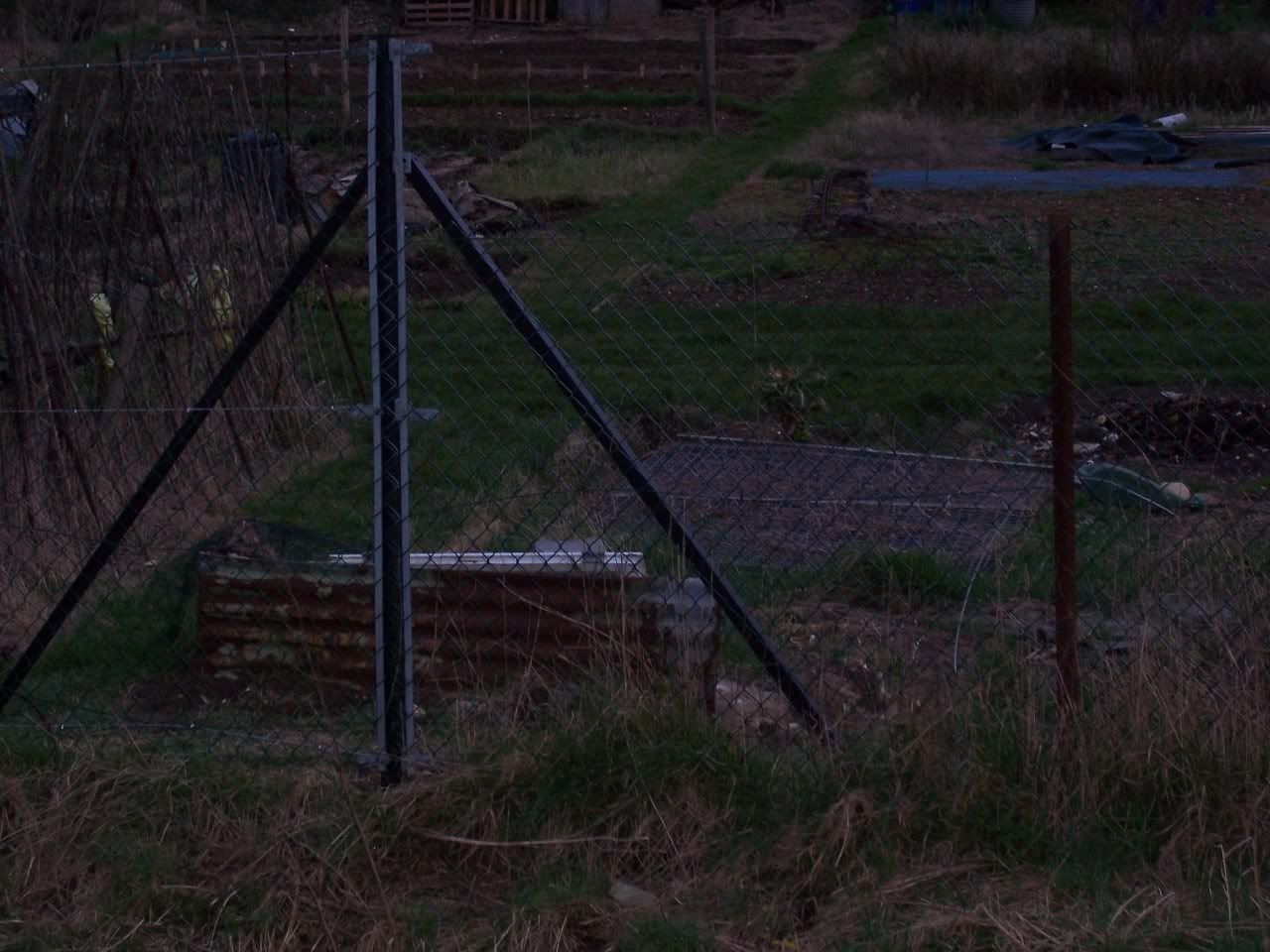 So a big public thank you to my friend Robert.