A lot of us may be confined to our homes for now, but that doesn't mean we can't beat the boredom with these fantastic gardening products…
Dovetail Greenhouses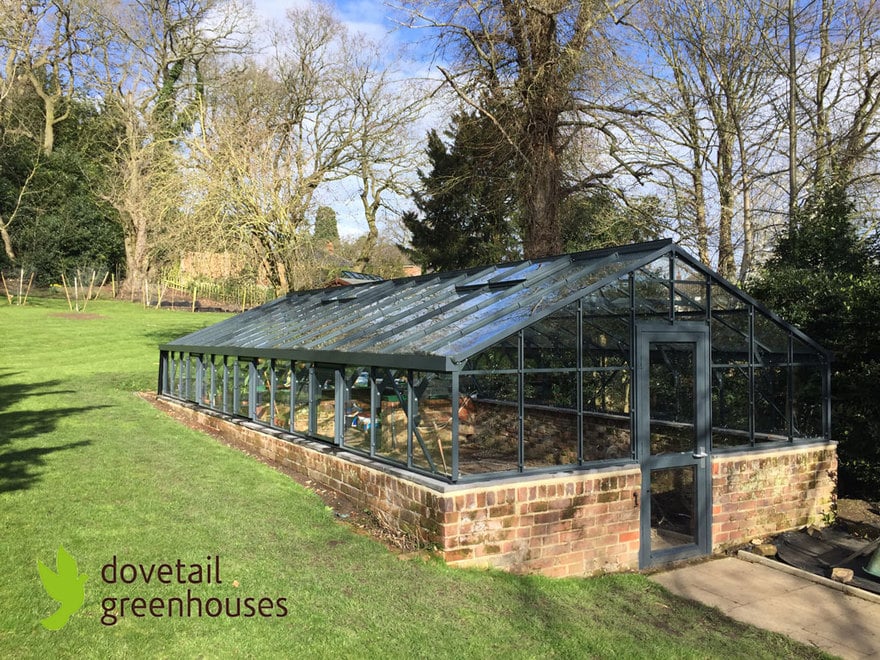 From their workshop in Staffordshire, Dovetail Greenhouses specialise in designing bespoke, handmade aluminium greenhouses which they erect across the length and breadth of the UK.
Each greenhouse is custom-made from their own unique range of heavyweight aluminium profiles and is designed to satisfy each customer's individual needs.
This bespoke approach means Dovetail are able to offer customers an affordable way to replace an existing building with a high quality, extra strong and maintenance free aluminium greenhouse, without the need to replace the often very attractive original brickwork.
Get them here: www.dovetailgreenhouses.co.uk or call 01827 305 389.
Hetty's Herbs
Price: From £3, free delivery available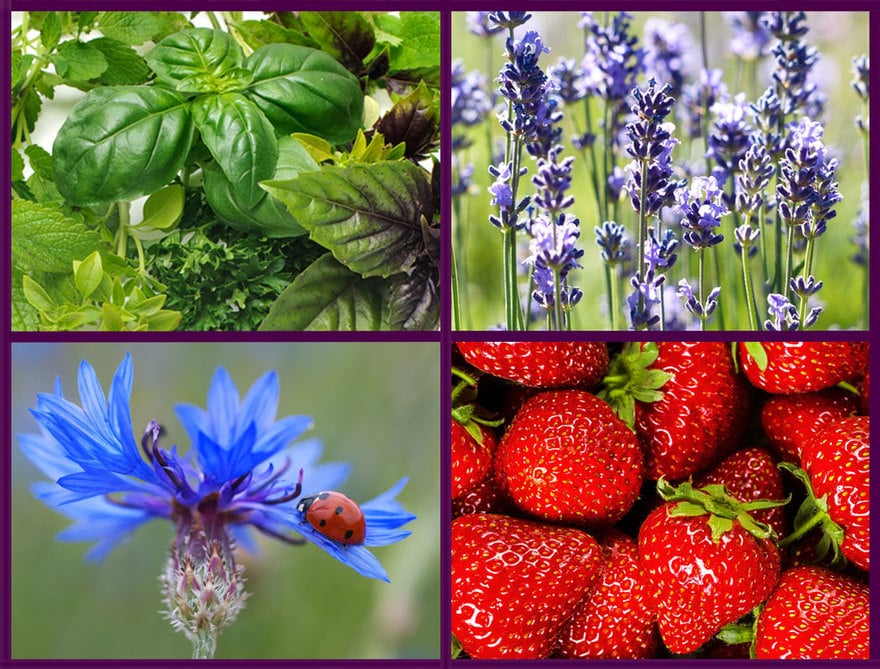 Hetty's Herbs and Plants are a family owned and run business based in the flat Lincolnshire Fens with an online store selling over 200 varieties of herbs and plants grown locally.
They have potted plants and seeds of both popular and unusual Herbs, Lavenders, Strawberries, Wildflowers and more. All plants are carefully packed by hand and sent via a 24-hour delivery service, delivering quality plants direct to you!
If you're new to gardening or a seasoned pro, Hetty's Herbs will have something for you. The plants they supply can fill a patio container, a herb garden, a lavender or rosemary hedge or a meadow of wild flowers, the possibilities are endless.
Buying from Hetty's supports a national charity with part of every sale being donated.
Visit them here: www.hettysherbs.co.uk
Greenhouse Sensation

Article continues below...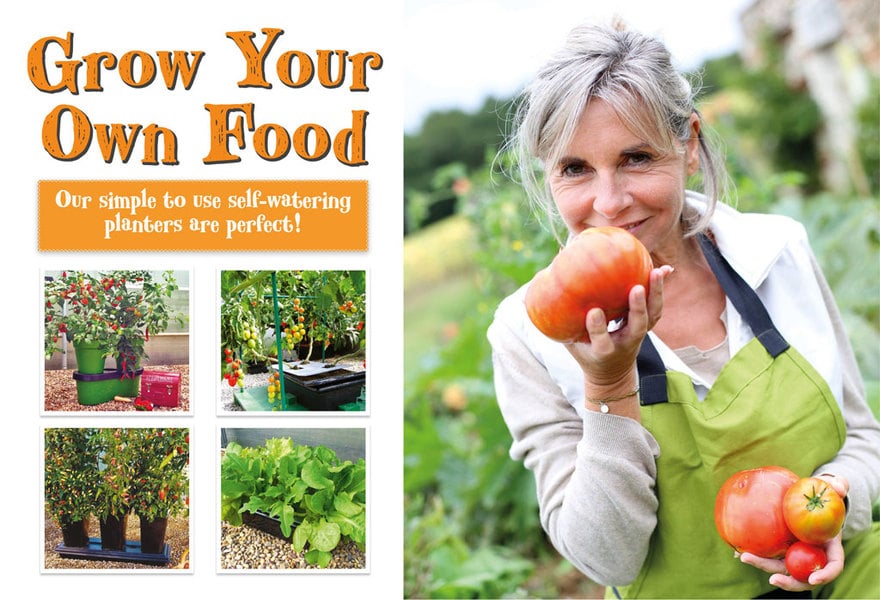 Grow your own food at home and become self-sufficient during this time of uncertainty with Greenhouse Sensation.
Their range of award-winning self-watering planters makes growing fresh fruit and vegetables in the comfort and safety of your own garden incredibly simple. Your plants are watered automatically all without electricity or timers, and generates impressive harvests! The perfect activity for all the family!
Grow anything from tomatoes, chillies, cucumbers, beans, potatoes all the way to exotic fruits! They are suitable to use in your garden, greenhouse or patio making it the perfect solution for space conscious growers.
Visit them here: www.greenhousesensation.co.uk
Kings Seeds
Price: Varied, 10% off seeds with code 10CV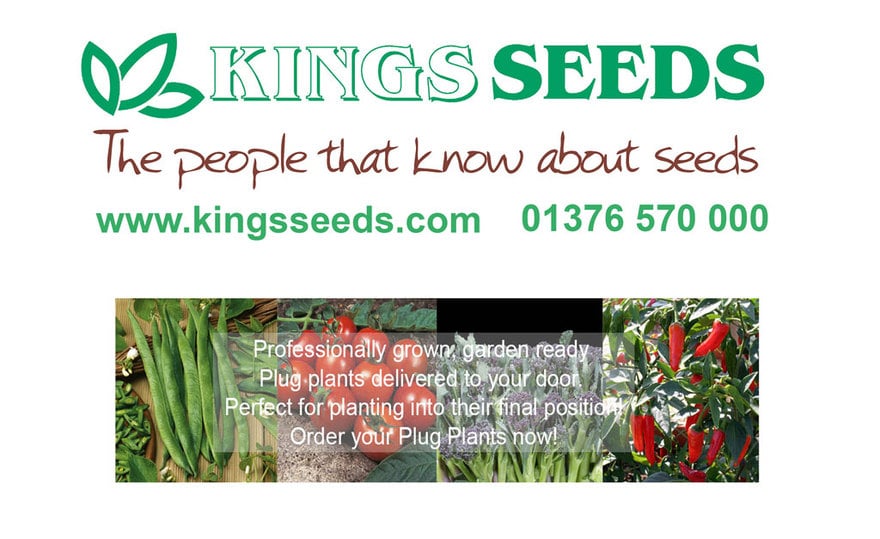 Kings Seeds is a leading supplier of vegetable seeds, flowers seeds, organic vegetable seeds, herbs seeds, Sweet Pea seeds, fruit trees and various Plug plants, from the traditional home of the British seed industry, in Kelvedon.
They have been supplying commercial and retail growers since 1888. Essex has been the centre of English seed production for many centuries. Its climate and rainfall are ideal for raising plants and taking them through the growing cycle to obtain the highest quality of seed.
Kings Seeds like to think they have survived this long as all their seeds are tested in their own laboratory, by a qualified technician, for germination, vigour and purity, before being packed and distributed worldwide.
Get 10% off seeds using discount code 10CV. The special offer will be valid until May 30, 2020.
Buy online here: www.kingsseeds.com
Harrod Horticultural
Price: From £37, 10% off with code TYADKG6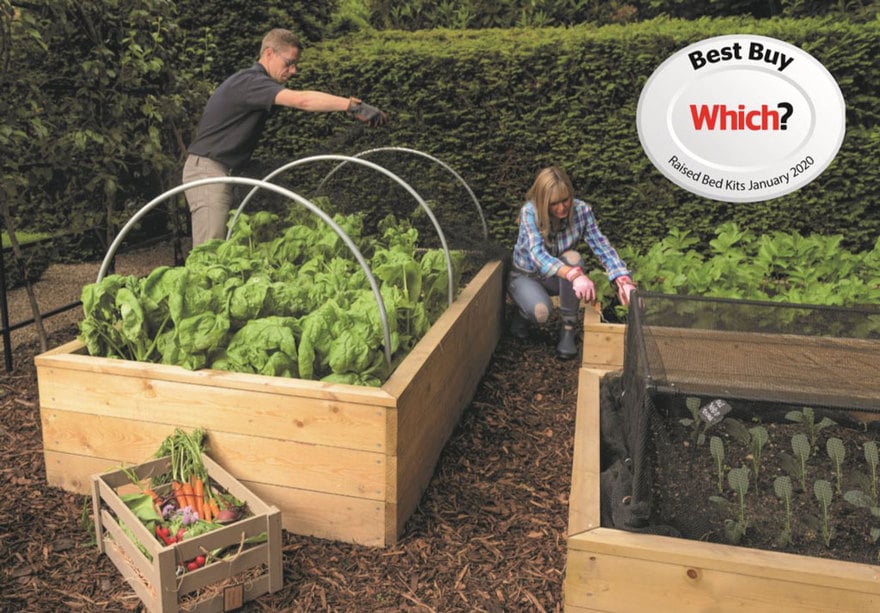 Harrod Horticultural's Standard Wooden Raised Beds have been awarded the Gardening Which Best Buy for Raised Beds, combining quality design and workmanship with value for money and performance.
These UK designed and manufactured beds come with a 3-year structural guarantee and they are available in five heights and 10 lengths/widths and are ideal to control your soil conditions in schools, gardens or allotments, when growing vegetables, fruit or herbs.
The kit includes pre drilled planks, corner posts, screws and instructions with optional capping also available. Simply quote offer code TYADKG6 for 10% off the range until June 30, 2020.
Get them here: www.harrodhorticultural.com
Thomas Smith's Trug Shop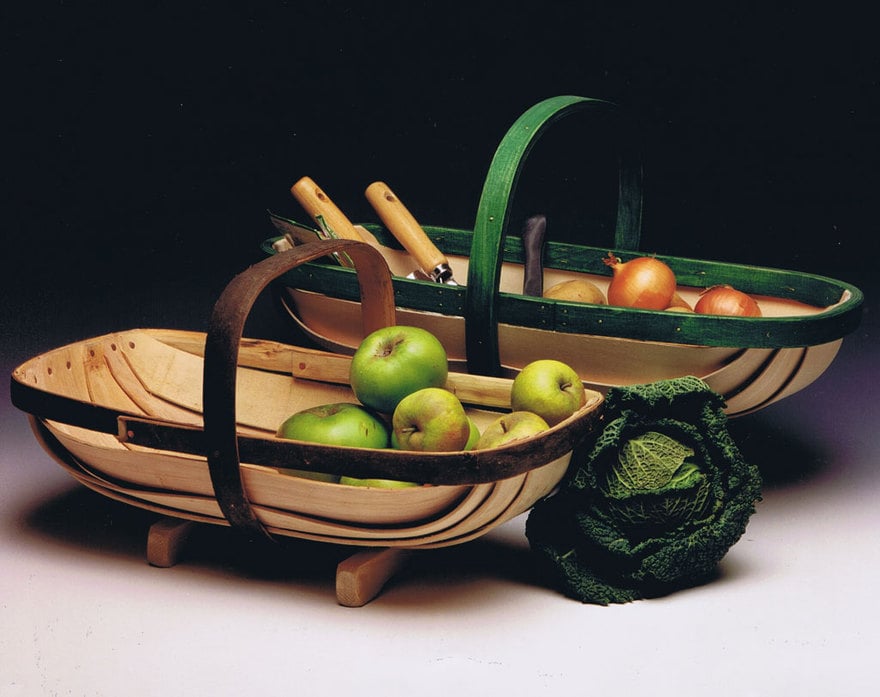 Staying at home because you are over 70 or self-isolating? Get out into the garden with a genuine Sussex Trug Basket.
The better weather is coming and Thomas Smith's will deliver your Trug to you so you don't need to be up close and uncomfortable with anyone.
All prices on their website include delivery so what are you waiting for? A genuine Sussex Trug from the original makers with a five year guarantee.
They have been making Trugs for 191 years so Thomas Smith's Trug Shop is a name that people trust all over the world.
Buy them here: www.sussextrugs.com or call 01323 871640
C J Wildbird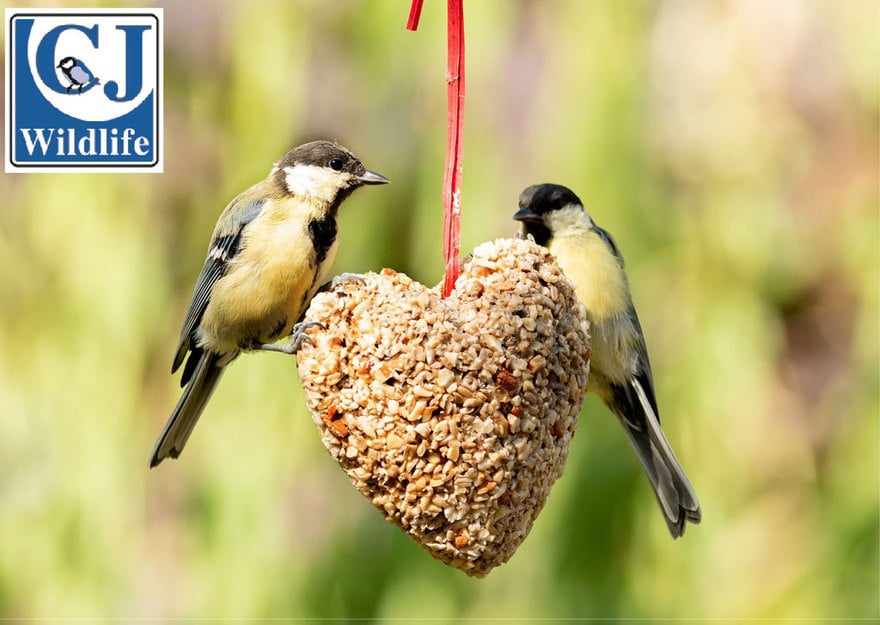 There are no restrictions on how close you can get to nature, so take the opportunity to get outside and experience your feathered friends and their playground. Watching the birds feed or hearing them sing whilst you tend to your spring blooms can be very beneficial.
Try having your morning cup of tea in the garden and take pleasure in their daily routines #athomewithnature.
CJ Wildlife has plenty of ideas to help you enjoy the wildlife in your garden and attract many more of these delightful visitors to it.
Visit them here: www.birdfood.co.uk
William James & Co.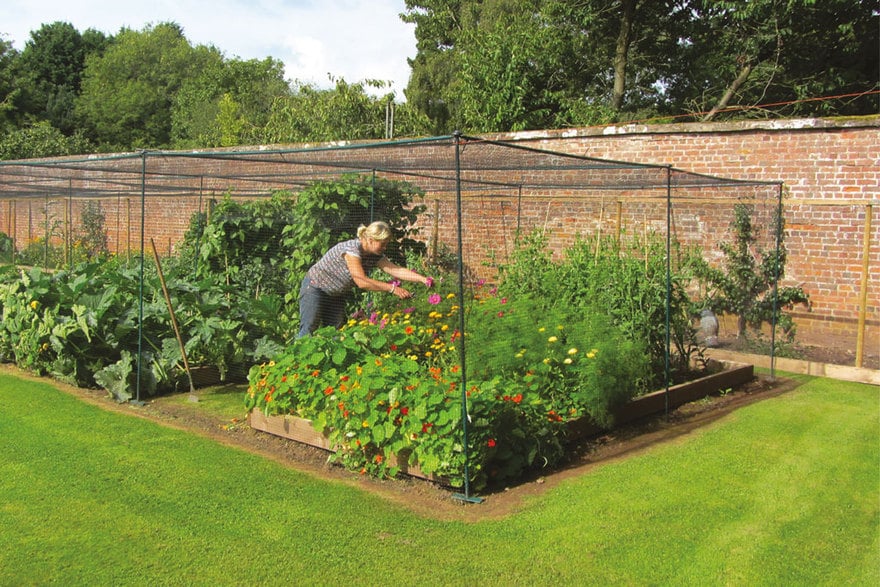 William James & Company's bestselling, easy to assemble aluminium cages will protect your strawberries from the smallest of birds.
Robust and durable, their 1.2 high premium aluminium low cage with rigid black extruded 7mm square mesh requires minimal maintenance and is very simple to erect – the only tools that you require are a mallet, a screwdriver and a pair of sharp scissors!
Available in a variety of sizes from £96 inc VAT. Walk-in cages also available.
Buy online here: www.wjames.co.uk or call 01308 425100
Backsaver Garden Tools
Love gardening, but hate all the aches and pains that come with it? The Backsaver Autospade has quite literally got your back.
You can dig from a standing position; there's no need to lift and turn the soil. Dig up twice as fast without the strain on your back too. Speedy, comfortable, Less effort.
The Backsaver can be built in the comfort of your home easily with their step by step guide.
Visit their site for more information, a video demonstration and the best prices around.
Visit them here: www.backsavergardentools.co.uk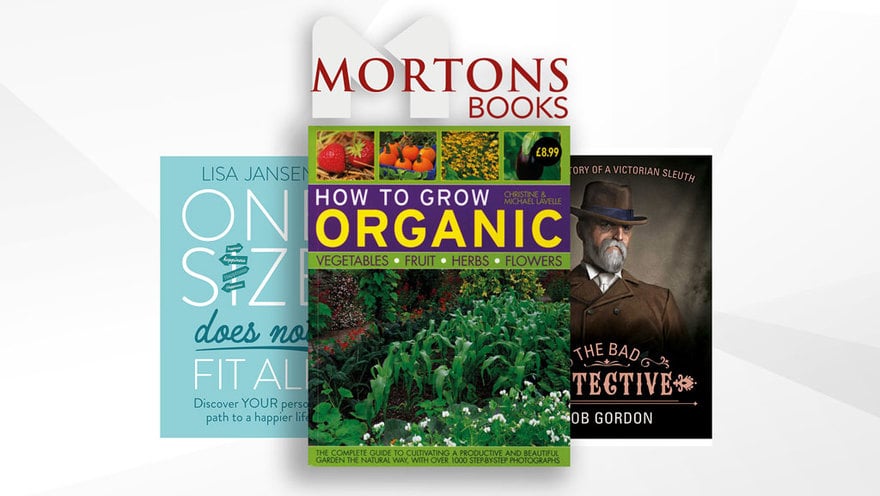 Mortons Books are committed to producing quality publications on a range of topics – from railway, military and aviation history to consumer issues, hobbies, crime and politics. These topics all come under our imprints below:
Gresley Books: Britain's unparalleled history of great railways and locomotives.
Gallantry Books: War and warfare in all its many forms.
Tempest Books: All aspects of aviation history are covered in authoritative detail by these books.
Banovallum Books: These books explores a huge range of modern interests and experiences – from veganism to venomous spiders, from composting to communism, from knitting to fitness.
Get them here: www.mortonsbooks.co.uk
Kitchen Garden is Britain's best guide to growing your own delicious fruit and veg. It offers advice from practical gardeners to make sure you get the tastiest produce from your plot.
A subscription means you can enjoy all of this, plus plenty of other benefits such as making a major saving on the cover price and FREE postage. It's quick and easy to sign up.
Whether you do it online or over the phone, our team is ready and waiting to get your new deal under way or extend your current package.
Whether you prefer a printed copy, or if you want your latest magazine sent straight to your computer, tablet or phone, you can order your subscription directly from us.
Get it here: www.classicmagazines.co.uk
Enjoy more Kitchen Garden reading in the monthly magazine.
Click here
to subscribe.
---
Sign-up to the Kitchen Garden Magazine Newsletter
Enter your e-mail address below to see a free digital back issue of Kitchen Garden Magazine and get regular updates straight to your inbox…
You can unsubscribe at any time.
---
---
About the Author
Latest posts by Steve Ott
(see all)