Be creative in 2018 to make the most of the space you have, say The Greenhouse People…
All hail the return of gardening to the 'cool' list. The nation is once again embracing gardening for reasons including decoration, wellness and sustainability. However, many of us think we lack the space to fulfil our green-fingered dreams.
By 2030, its estimated 92% of the UK population will live in cities where gardens come at a premium. In response, people are coming up with creative ways to maximise outdoor space to grow food, relax and support wildlife.
If you're keen to jump on the horticultural bandwagon but lack square metres, The Greenhouse People have provided us with an essential guide to becoming a successful urban gardener…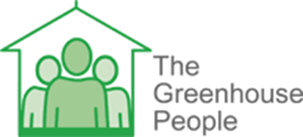 Edible delights
It's a common misconception that you need acres of land to grow your own food. Portable containers, crates or pots are a great way to grow on any hard surface and chase the sunlight to maximise your yield. The clear winners in an urban garden are lettuces, tomatoes, peppers, beans and Asian greens like pak choi.
Connecting two beds with a decorative arbor creates aesthetic appeal and gives vines, such as tomatoes, cucumbers or squash, a place to climb. A lean-to greenhouse is also a great space-saving option to extend the growing season.
The Illusionist
Create the illusion of space by employing clever tactics. Forming different zones in an urban garden will make the space feel bigger than it is – think a small growing patch, a sitting area and a pebbled miniature zen garden. Keep seating low for a cocooning effect and anchor corners with larger plants.
Matching your outdoor furniture with the same décor theme in your kitchen or living room will help to blur the distinction between indoors and out. Weather-resistant mirrors can also accentuate a sense of space and reflect sunlight into shadier areas.
Handy hideaways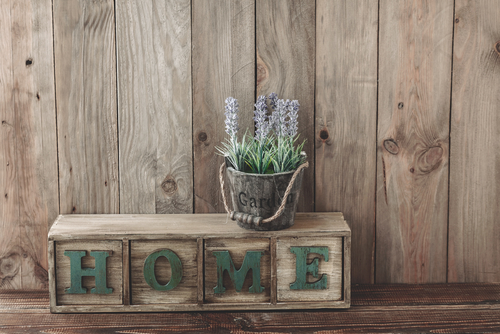 Storing your gardening tools can be complicated in a small space. To keep your urban garden tidy for maximum enjoyment, try installing a wood-cladded or rattan storage box which can be used as a bench in the summer months with the addition of a few throw pillows. A lick of pastel paint will instantly make this a statement feature.
If you lack the space to store a watering can, bottle top waterers can turn any plastic bottle you may have lying about the house into a handy dispenser.
Article continues below...
Attract wildlife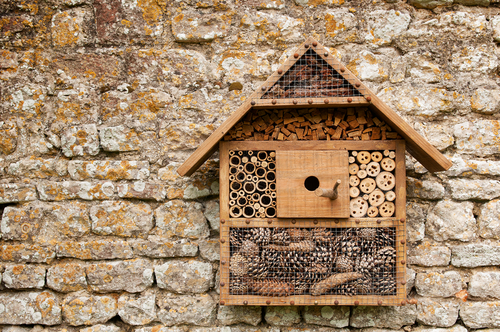 What better way to make your space feel like a garden than creating a micro nature reserve? Simple additions such bird baths, brightly coloured flowers, log piles and bee bricks will encourage flying friends to visit you and allow your mind to escape to the country.
The presence of birds, butterflies and bees in your urban garden will also support your ecosystem, keeping plants healthy and encourage pollination. Encourage your neighbours to do the same and you'll all reap the benefits.
Indoor gardening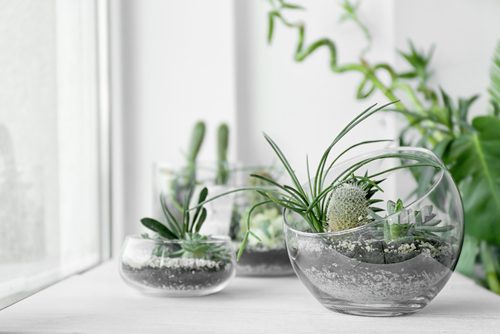 An urban garden doesn't have to be outside. Besides purifying the air in our homes, they also have great aesthetic value and retailers are now stocking a wide variety of both plants and display products such as terrariums, hanging baskets and terraces.
Succulents are a great option for beginners because they require little TLC – try Echeveria with its rainbow-coloured leaves, Dudleya with its chalky powder colouring and Crassula with its braid-like geometric patterns.
If you fancy a challenge, try Calatheas – also known as the Zebra plant – for its beautiful striped leaves, which needs regular watering, misting and feeding during the growing season.
Enjoy more Kitchen Garden reading in the monthly magazine.
Click here
to subscribe.
---
Sign-up to the Kitchen Garden Magazine Newsletter
Enter your e-mail address below to see a free digital back issue of Kitchen Garden Magazine and get regular updates straight to your inbox…
You can unsubscribe at any time.
---
---
About the Author
Latest posts by Steve Ott
(see all)