I am so glad to be back at work today!
Apart from anything else I'm trying to catch up on some late winter jobs in the garden and they all happen to be the sort that make you wish you were 20 years younger! The first was removing roots and stumps.
We had a fig tree which was in the wrong place and unfortunately had to be removed (we have two more since fresh figs are one of my favourite late summer fruits). If you've never tried to lift the roots of a fig I recommend you keep it that way – get someone else to do it every time! Then it was a big old viburnum through which 15 years ago we decided to grow a rambling rose ('Rambling Rector') and it has looked great ever since; the frothy white flower heads protruding through the green canopy of the viburnum in summer. The display didn't last long, but for a week or two every summer it was spectacular. However the two plants were overhanging a lovely Acer palmatum Dissectum and getting lower and lower as the weight of the rose took its toll on the aging framework of its host.
It was a case of remove the viburnum and rose or lose the 30-year-old acer. Attempts to prop the trunk of viburnum were in vain and finally with its branches only inches from the acer I was forced to cut it and the rose down. It became obvious quite quickly that the weight of the rose wasn't the main cause of the viburnum's demise; the trunk split as I tried to lift it and it came out of the ground all too easily. The back bootlaces of honey fungus and the damp smell of fungi was obvious. The rose root in contract wasn't going anywhere (its branches were as thick as your fist) and getting more than a little weary by now I decided instead to cut it close to the ground, drill it and add some stump killer to it.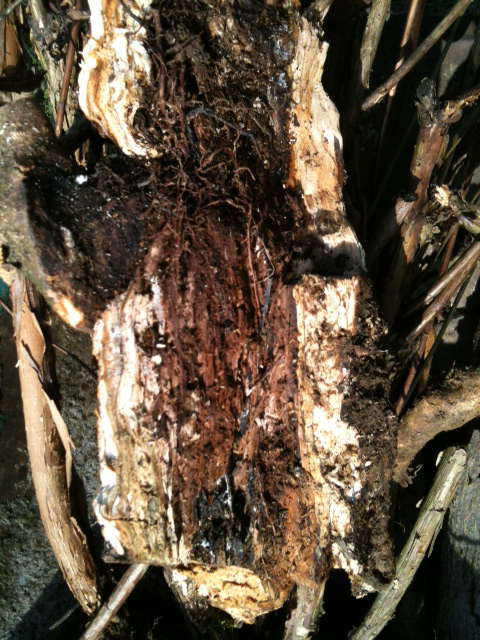 I am building a new polytunnel in my garden to replace a little 6×8 model I've had for maybe 20 years only this time I'm going large with a lovely 8×20 structure with an apex roof – I'm very excited! However, it means clearing the old tunnel and several compost/leafmould bins to make space. Several hours and a few cubic metres of compost later and the space is starting to open up. Phew!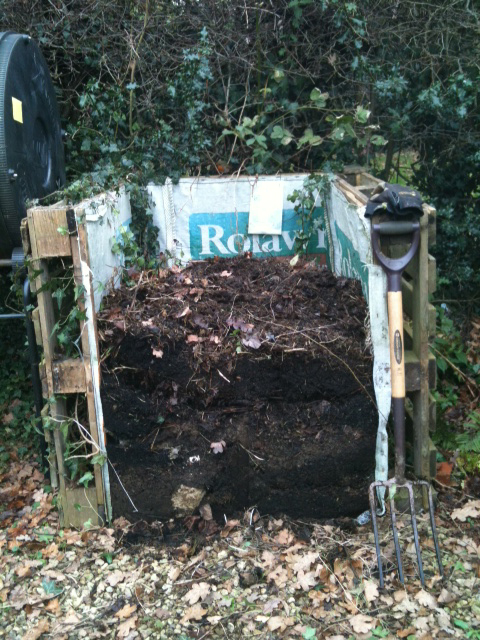 So that was my weekend – glad to be sitting at my desk today nursing aching muscles. Of course I did get time to stop and admire some of the late winter flowers as they start to colour the borders – sky blue iris 'Kathleen Hodgkin' (pictured), yellow aconites and pink Viburnum bodnatense 'Dawn', but don't tell my other half that!
Article continues below...
Advert
How was your time spent in the garden?
Enjoy more Kitchen Garden reading in the monthly magazine.
Click here
to subscribe.
---
Sign-up to the Kitchen Garden Magazine Newsletter
Enter your e-mail address below to see a free digital back issue of Kitchen Garden Magazine and get regular updates straight to your inbox…
You can unsubscribe at any time.
---
---
About the Author
Latest posts by Steve Ott
(see all)