Orchid mania is set to break out at the Eden Project with a dazzling new exhibit in the Rainforest Biome this month.
This important new floral display in the Biome will house 500 orchids in the heart of the biggest rainforest in captivity.
Stars of the show will be varieties of moth orchid, also known as Phalaenopsis, and currently being nurtured at Eden's plant nursery, promising a wildly exotic show with a fabulous array of shapes, colours and scents.
The new exhibit is being set against the backdrop of a grove of giant bamboos at the site of the Bamboo House which is now being dismantled and recycled to make a pergola and planters.
Rainforest Biome team lead Hetty Ninnis (pictured above) said: "We've been working away behind the scenes building up our orchid collection and thinking about new ways of displaying this fascinating family of plants. In the past we planted orchids out in the 'wilds' of the Biome, up in the tops of our tallest trees, to replicate their natural habitat.
"Orchids can spend a great deal of their lives not being in flower, so a better way to ensure a dazzling display is to increase numbers and species that flower at different times of the year, and have them altogether in a place where people can appreciate their captivating allure. This is what we are doing with our new display."
Eden's horticultural team manager Paul Stone said: "Our Bamboo House has been a great favourite over many years. The rainforest is very hot and humid which means that any timber structure has a limited life. We decided to take the opportunity to remodel parts of the house into a new pergola as the setting for our stunning new orchid display, created by Hetty and her rainforest team."
Inspiring the exhibit are the fascinating stories of Orchid Mania, which first took over the plant world in the 19th century, and the modern production of moth orchids.
Today moth orchid cultivation is a multi-million pound industry and many varieties of this tropical wonder are produced all over the world.
There are currently more than 60 species of the Phalaenopsis Genus, mainly from tropical South East Asia, with a species hot spot in the Philippines, but some grow as far north as the Himalayas.
The name moth orchid was given by collectors who saw a resemblance to white moths in the tropical jungles. In the wild the flowers are pollinated by carpenter bees, who are deceived into visiting the flowers with the promise of nectar, which is never actually given by the orchids.
The Victorian era saw an outbreak of Orchid Mania – sometimes called Orchidelirium – that swept through wealthy orchid devotees across Europe. Fantastical new species were hunted down and brought back from the tropics by traders and scientists.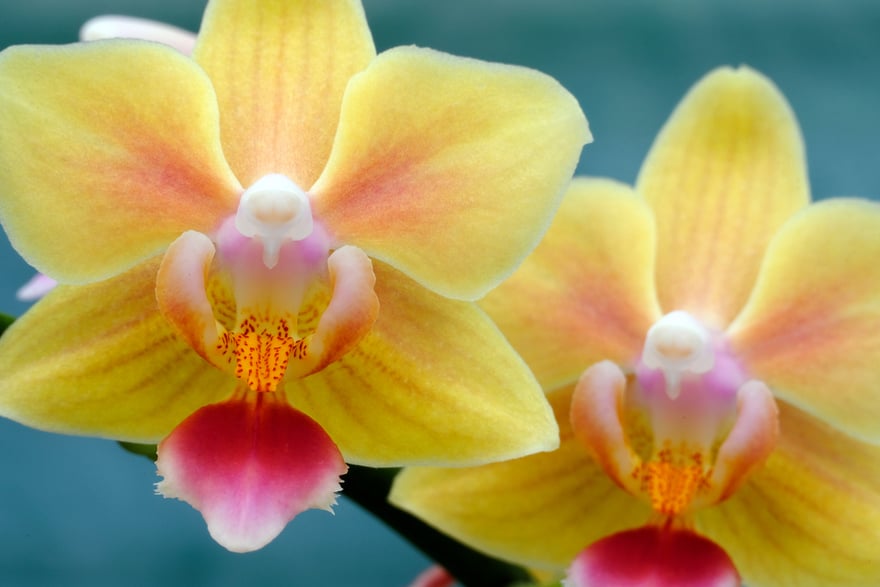 Today moth orchid hybrids come in many forms and colours, from very large petal forms to many-flowered plants. The main production centres are Taiwan, Holland, Eastern Europe and the UK.
Eden's new collection is from Double H Nurseries, a UK grower chosen for its high sustainability goals and production methods. Technical manager Howard Braine said: "The team are delighted Eden chose to bring on our orchids and support British growers. It's amazing to think they take over two years to grow and will now be seen by thousands of visitors this summer".
Hetty added: "The devotion that drove Orchid Mania in the 19th century is testimony to the power and beauty of this body of plants. Orchids are now seen in many homes and offices as decoration. Our new display will bring together a unique collection with familiar varieties and some which visitors will probably never have seen before."
Article continues below...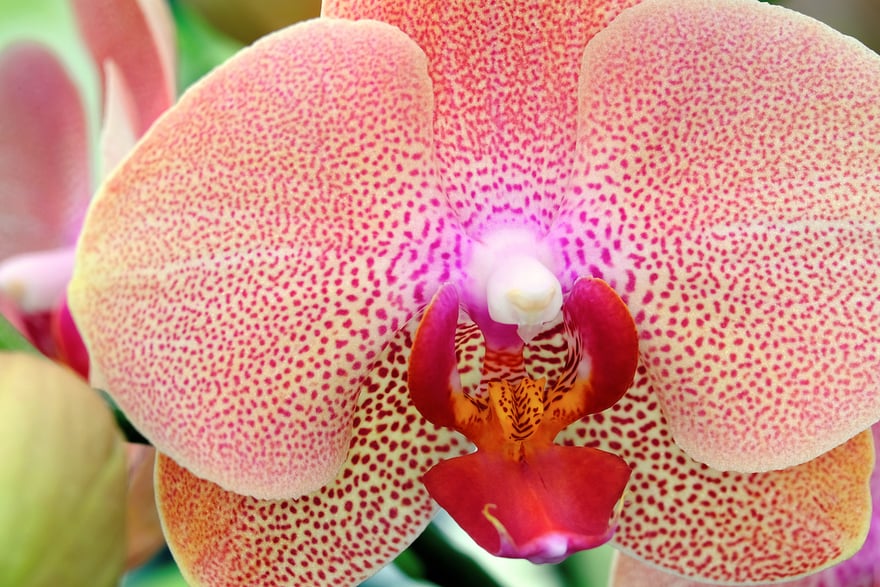 Last summer students from Writhlington School in Radstock, Somerset, planted a wall of 52 orchid species in the Rainforest Biome. The school has a nationally important collection of orchids grown from seed as part of the Orchid Project run by teacher Simon Pugh-Jones. Pupils travel to Rwanda and the Himalayas to help local children propagate the species, sharing their successful model across the world.
The new orchid pergola at Eden is being built by Marc Biddle, ex-Rainforest Biome horticulturist and now owner of Golden Oak, which specialises in wooden and bamboo structures.
The orchids will be planted into bamboo planters created by the horticulture team and harvested from the Biome's giant bamboo groves.
For more information see www.edenproject.com
Enjoy more Kitchen Garden reading in the monthly magazine.
Click here
to subscribe.
---
Sign-up to the Kitchen Garden Magazine Newsletter
Enter your e-mail address below to see a free digital back issue of Kitchen Garden Magazine and get regular updates straight to your inbox…
You can unsubscribe at any time.
---
---
About the Author
Latest posts by Steve Ott
(see all)