Throughout the land, chitted potatoes sit impatiently in exposed egg boxes, waiting for the main event.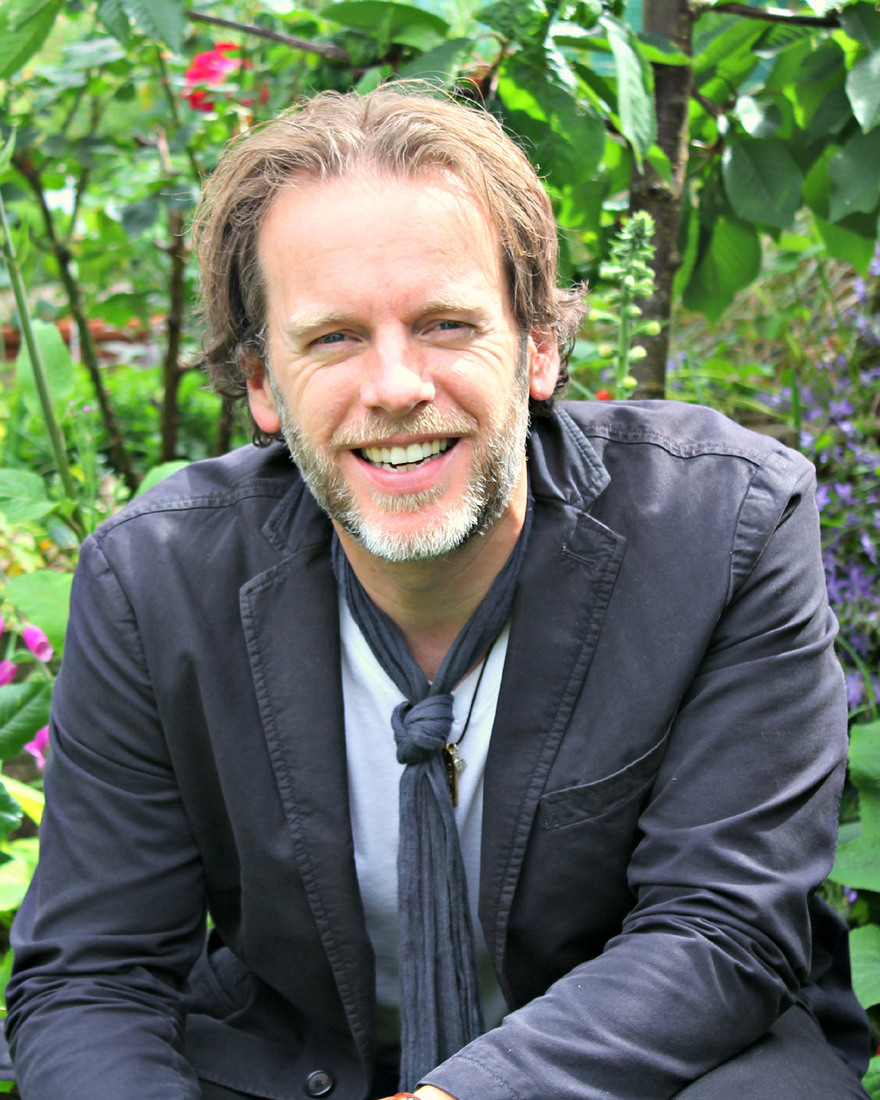 By Ade Sellars
Waving their newly formed tendrils in the air like they just don't care, they signal the arrival of gardeners' favourite old rocker. 'Ladies and gentlemen, prepare to get down and dirty. Please put your gardening gloves together for… the common spud!'
Solanum tuberosum, potato, spud, tatty. Whatever you call it, it's a staple crop in most people's diet. With a history that dates back beyond 5000BC, it's travelled the world and appeared on plates in many forms. From your first earlies to your main crop, with a little bit of careful planning, it's the vegetable that keeps on giving.
Planting potatoes is a ritual I enjoy; that hopeful feeling you get when you set those wrinkled tubers into their trenches, willing for a plentiful bounty. I tend to grow second earlies, and then in early August, I plant second-crop potatoes, despite the risk of blight on my allotment. The pleasure I get sitting down to my Christmas dinner, knowing I grew all the veg, is very gratifying. This year, I'm opting for four verities: Kestrel, Ratte, Sarpo Mira and Cara. Kestrel is the one variety I always grow, it never fails me. Come harvest time, I always have more than I know what to do with.
Growing potatoes starts the previous autumn. Using a crop rotation system, the last of my root vegetables are harvested, freeing the bed to grow next year's potatoes. Clearing away weeds and stones, I dig down a spit (spade's depth) and turn the soil. I finally cover the bed with 15cm of organic matter. I'm not concerned in breaking down the soil, as winter and the common earthworm happily take care of that.
Come early March, two weeks before planting, it's time for secondary cultivation; removing weeds, turning the soil and raking to a fine tilth. Consolidation, I leave to nature. All that remains for me to do is fleece the bed to keep it warm.
On a dry, preferably sunny day, I dig trenches to a depth of 15cm. I place seeded potatoes 30cm apart and trenches at 60cm apart. It's easy to remember these measurements; at each stage you're doubling the number. Some gardeners will tell you that the later you plant, the wider the spacing, because the plants will be bigger, but the 30cm/60cm ratio has always worked for me.
Filling in the trenches, I label the varieties and add a little fertilizer to the surface. With unpredictable spring frosts, I fleece the bed until the nights are milder and ensure it remains weed-free and well-watered.
When plants reach a height of 15cm, earth them up. This helps prevent young tubers being exposed and turning green.
Ten to twelve weeks later, potato plants should be flowering. Wait another few weeks, and your precious jewels will be ready for lifting.
Dig them up and leave them on the bed to cure for a few hours. Afterwards, store them somewhere cool and dark. Ideally, place them in hessian bags, as these will both protect them and allow them to breathe.
Blight is a gate crasher no one wants. If you find the beginnings of this disease on your plant, remove all affected areas and burn. This might be enough to stop the fungus spreading. However, if the whole plant has broken down, remove it entirely and lift the potatoes. Hopefully, the disease won't have spread to the remaining crop. Other things to look out for are, eelworm, slugs and potato scab. There are various chemicals on the market to tackle these, however, as an organic grower, I opt for crop rotation and growing blight resistant varieties.
Whatever the venue, from stadium-sized allotments, to the most intimate balcony, potatoes will grow, whether in open soil, containers, pots, sacks, or even stacked car tyres.
If you only grow one thing this year, make it the spud. Easy to grow, and with countless varieties to choose from, you can see why it's always a crowd-pleaser.
Article continues below...
Enjoy more Kitchen Garden reading in the monthly magazine.
Click here
to subscribe.
---
Sign-up to the Kitchen Garden Magazine Newsletter
Enter your e-mail address below to see a free digital back issue of Kitchen Garden Magazine and get regular updates straight to your inbox…
You can unsubscribe at any time.
---
---
About the Author
Latest posts by Steve Ott
(see all)