Gardeners' favourite slug deterrents are in focus in the first Subs Club offering for June, specially for subscribers to Kitchen Garden.
Home slug remedies get scientific trial
Egg shells, copper tape and other home remedies traditionally used by gardeners to deter slugs and snails are being put to the test by the RHS this summer, in the first scientific experiment of its kind.
Researchers at RHS Wisley will sow lettuce in a series of pots and raised beds, which will be treated using different control methods. At the end of each week, the leaves of each lettuce will be examined using a leaf area meter that will calculate the proportion of damage. At the end of the experiment, all the lettuces will be harvested and weighed.
The remedies to be tested are: copper tape (with a serrated edge); sharp horticultural grit; pine bark mulch; wool pellets; egg shells… and leaving it to luck, with no treatment!
RHS entomologist Dr Hayley Jones says: "We know that some gardeners will swear by the success of their home remedies, but until now there has been no formal study of their benefits, just a lot of – sometimes conflicting – anecdotes. This makes it hard for us to advise gardeners on their use with real confidence. With slugs and snails regularly topping the list of gardeners' complaints, we want to know if home remedies have a role to play, or are nothing more than a 'plantsman's placebo''."
Findings will be published in the autumn. The project complements an ongoing RHS study with BASF, which produces nematode controls, to determine the best combination of scientifically proven slug and snail controls.
Find out more at http://press.rhs.org.uk/RHS-Science-and-Advice/Press-releases/Slug-home-remedies-put-to-the-test-in-new-RHS-stud.aspx
Threatened allotment site opens its gates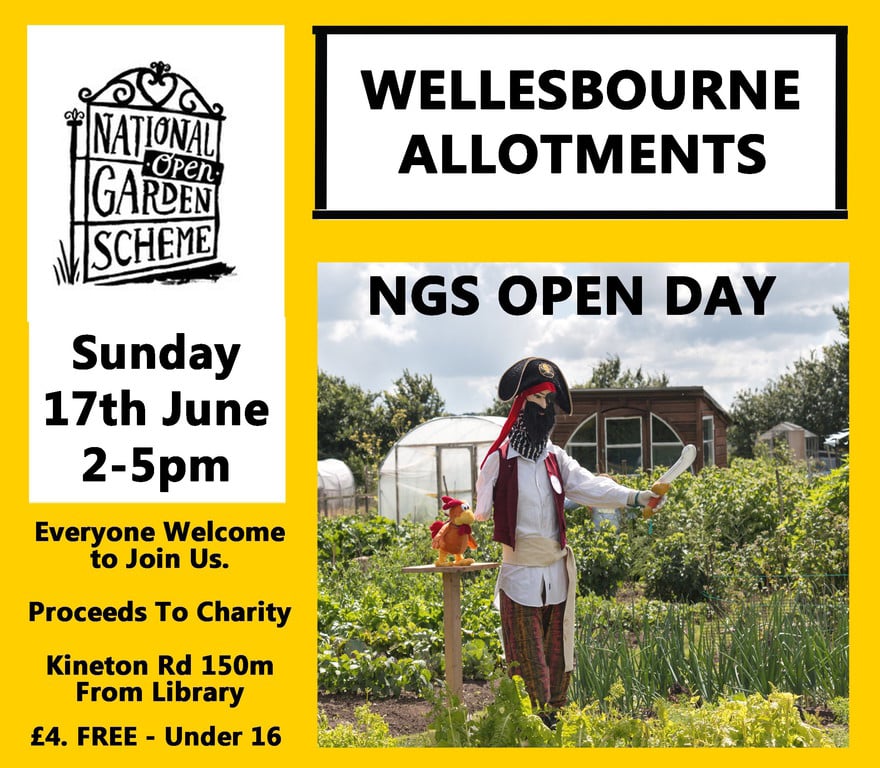 Check out potentially prize-winning pumpkins, see strawberries automatically watered by solar power, view the progress of the Dementia Friendly Plot, cast your vote in the scarecrow competition, and support a 178-year-old site under threat at Wellesbourne Allotments in Warwickshire on Sunday, June 17.
The village allotments at Kineton Rd, Wellesbourne are opening their gates as part of the National Open Garden Scheme to raise money for charity. A tea tent, live music, plant stalls, a prosecco van, children's activities and more will give the afternoon a garden party atmosphere. It starts at 2pm, and entry costs £4, with under-16s admitted free.
In use since 1840, Wellesbourne Allotments are among the oldest in the country. The seven-acre, 97-plot site is privately rented from the Diocese of Coventry – which is now proposing to sell the land to developers for house-building. It is offering to relocate the plot-holders, but, says their association, the offer of two smaller and poorer pieces of land fails to consider the heritage and quality of the site. "We feel that the long-standing allotment community will be destroyed, that our wider community contribution will be severely impacted, and that the Diocese is sacrificing community for profit," says the plot-holders' association. The latest development is that the Diocese has refused the association's request to purchase the site at agricultural land values.
Find out more about the open day at http://www.wellesbourneallotments.co.uk/ and follow the campaign against development at http://www.sowa.org.uk/
Go wild this weekend!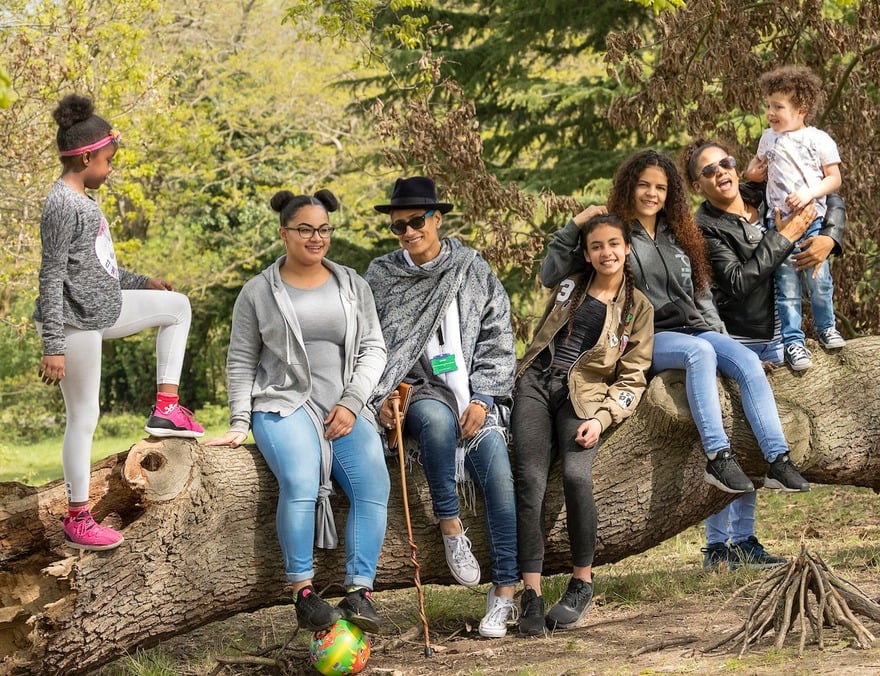 Join the adventure: Big Wild Weekend. Picture: Penny Dixie/The Wildlife Trusts
Experience the magic of sitting in your own bird's nest, take an all-night moonlit ramble, hunt for glow worms, or join a seashore safari. Wildlife Trusts up and down the UK are organising more than 200 nature and wildlife events over the first-ever Big Wild Weekend, which runs from Saturday, June 16 to Sunday, June 17.
There are events for all ages and levels of interest – picnics, butterfly hunts, wildlife identification courses, beach cleans, nature rambles, pond-dipping, and even a music festival. The Big Wild Weekend takes place halfway through 30 Days Wild – The Wildlife Trusts' annual nature challenge, which asks people to do something 'wild' every day throughout June.
Lucy McRobert, who leads 30 Days Wild, says: "Big Wild Weekend is a chance to relax, press the pause button on busy lives, and have fun in some of the most beautiful wild places in the UK. There's a wildlife experience for everyone, from badger watching to open-air yoga. Find out what's on in your local area!"
Article continues below...
Check out events near you at https://www.wildlifetrusts.org/big-wild-weekend
May weather sets new records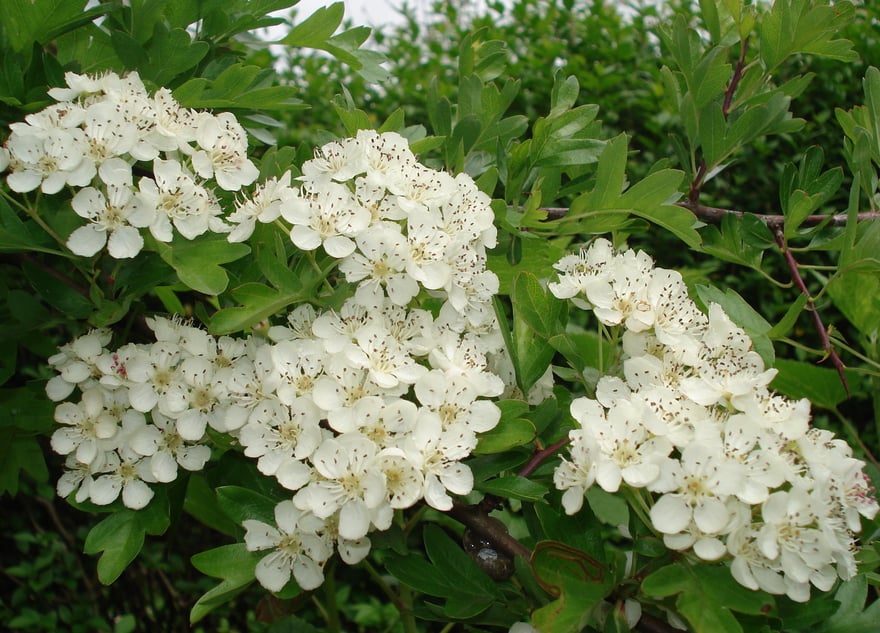 Glorious: May blossom
May 2018 is set to take the all-time records for daily maximum temperature and sunshine across the UK.
The provisional average daily maximum temperature was 17C during May, making it the warmest May in the UK in a series of records stretching back to 1910. The previous warmest May was in 1992, when the average daytime maximum was 16.9C. Derbyshire, Aberdeenshire, Banffshire and the Isle of Wight all recorded daytime maximum temperatures 3C or more above their long-term averages.
With 245.3 hours of sunshine, May 2018 is also provisionally the sunniest May since 1929. The historical county of Westmorland and Derbyshire both recorded 150% or more of their average May sunshine hours. Only Orkney, with 193 hours of sunshine, was below its long-term average.
Rainfall across the UK only reached 64% of the level expected during an average May, although UK rainfall for spring 2018 (March to May) – which will also include snowfall from earlier in the spring – has been about average. However, there have been regional variations, with Scotland only receiving 73% of the rainfall expected in spring, and south-east England having around 30% more than average.
Find out more at https://www.metoffice.gov.uk/news/releases/2018/may-2018-statistics
GROW food, soil and science!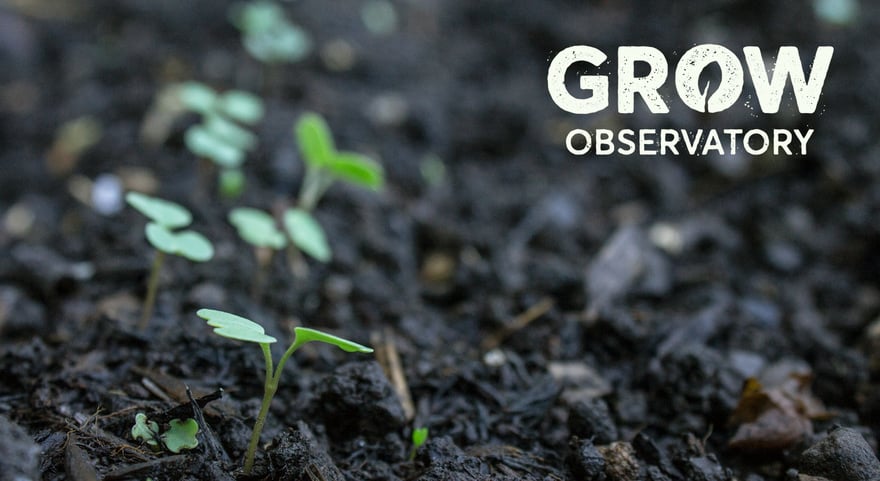 Digging the dirt: the new GROW Observatory
Researchers at the new GROW Observatory at Dundee University are recruiting gardeners to take part in a pan-European project which is gathering data about soil and climate.
The project is offering free soil sensors to gardeners in specific areas – in the UK, the targeted area is Tayside and the central belt of Scotland. The sensors look like small beige twigs (see image below), and anyone in the targeted area with a garden, allotment or orchard can apply for one. Pressed into the ground alongside plants, they collect data on soil moisture, light and air temperature. The information is passed to the gardener's smartphone via a bluetooth link, and the phone passes it on to a central database. The data will be used to help forecast and prepare for extreme weather events like floods and heatwaves, as part of a drive to promote sustainable food growing and soil conservation, and adapt to climate change.
A citizen science observatory involving 18 partner organisations across Europe, GROW has already created a large pan-European community, with participants sharing their experiences through its website, social media and online courses. GROW aims to empower tens of thousands of growers with knowledge about growing food, and managing soil and land for the present and the future.
GROW offers: four online learning courses a year, delivered through the online platform FutureLearn; an online community of growers from across the world at www.growobservatory.org; local 'GROW Places' where it will be distributing soil moisture sensors to collect data; activities designed to build participants' knowledge of soils and crops; an e-newsletter to keep you up to date; an active website with blogs, activities, useful information and 'how to' notes; the GROW Observatory app, designed to give you growing advice tailored to your growing area, including advice on what to plant when.
Find out more and sign up to become part of GROW at https://growobservatory.org/
Enjoy more Kitchen Garden reading in the monthly magazine.
Click here
to subscribe.
---
Sign-up to the Kitchen Garden Magazine Newsletter
Enter your e-mail address below to see a free digital back issue of Kitchen Garden Magazine and get regular updates straight to your inbox…
You can unsubscribe at any time.
---
---
About the Author
Latest posts by Steve Ott
(see all)