With Winter almost coming to an end, what better time to start preparing your greenhouse for Spring.
To get the best out of your greenhouse during the growing season, it is important that you do some simple maintenance to ensure your greenhouse is in the best possible state for spring.
Clean out your Greenhouse
Deep cleaning your greenhouse is an essential task. Clear out the greenhouse on a sunny day as this way you'll be able to see all the nooks and crannies more easily. Try to disinfect all pots, shelves and staging and garden tools to reduce spread of plant diseases (make sure to rinse what you have cleaned afterwards).
Scrub down the greenhouse glass/polycarbonate panels to ensure there is no spread of algae and mildew. If you don't decide to clean your panels, this will mean less sunlight will pass through the greenhouse which will affect your seedlings in the early stage of growth.
Make Sure All Pest are Removed
During your clean out, you may witness some unwanted pests hiding in the gaps of your greenhouse. Bugs such as slugs, spider mites, aphids are known to hibernate in greenhouses during the colder months of winter. Once temperatures start to pick up in Spring, the environment becomes ideal for them and they will start feasting on your plants. This is why it is important to remove them if you want your plants to thrive and not to be eaten!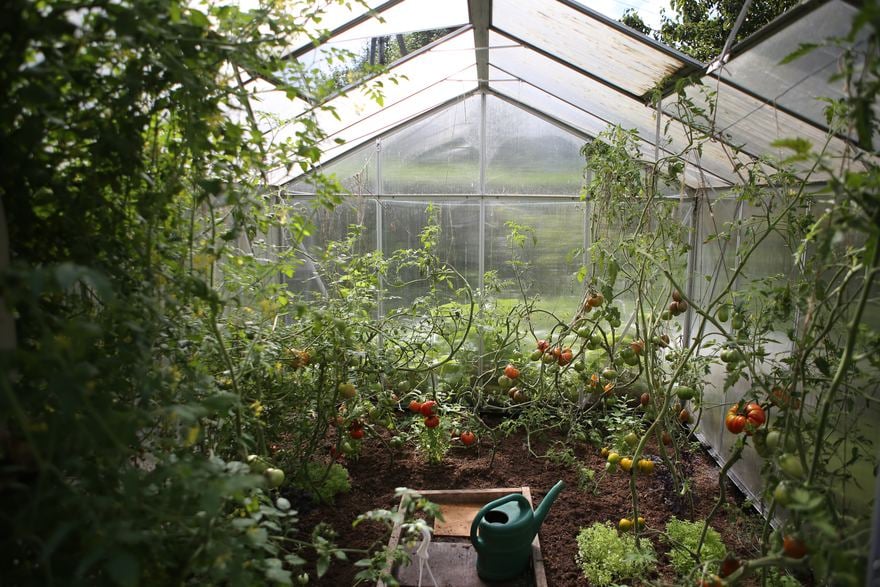 Replenish Potting Soil
Replenishing your potting soil is very important if you'd like your plants to remain healthy. Old soil has a risk of developing soil borne diseases which can ultimately damage your plants. Replacing your old soil with new soil will reduce this risk and will allow your plants to grow healthily. Alternatively, you can sterilise your old compost. Click here to find out how.
Store Water with Irrigation Systems
As your plants will be inside the greenhouse, it will lose the benefit of rainwater falling so you will need to make sure they are watered every day. To make your life easier, invest in a water butt that will collect rainwater and save you running to your taps for your water supply. We have plenty of irrigation systems to help you keep on top of watering your plants.
For more information on topics and products like these, check out our website for all your gardening needs: www.primrose.co.uk
Enjoy more Kitchen Garden reading in the monthly magazine.
Click here
to subscribe.
---
Sign-up to the Kitchen Garden Magazine Newsletter
Enter your e-mail address below to see a free digital back issue of Kitchen Garden Magazine and get regular updates straight to your inbox…
You can unsubscribe at any time.
---
---
About the Author
Latest posts by Steve Ott
(see all)