Find out the latest news on our prickly pals, an update on Scottish squirrels, and more gardening news in our subscriber-only section
Hedgehog populations may be stabilising in urban areas. Picture: British Hedgehog Preservation Society
The latest survey shows that UK hedgehog numbers are continuing to fall. 'The State of Britain's Hedgehogs 2018', by the British Hedgehog Preservation Society and the People's Trust for Endangered Species, updates their 2015 report and shows that populations are still declining in the countryside, as hedgerows and field margins are lost to intensive farming. Overall, hedgehog numbers have fallen by 50% since 2000. Estimates put the remaining population in England, Wales and Scotland at about 1.5 million – down from 30 million in the 1950s.
The glimmer of hope is that populations in urban areas may be stabilising. The report says that two recent surveys 'suggest an improving situation for hedgehogs in urban areas. Hedgehogs are not disappearing from sites as rapidly as they were 15 years ago and might even be returning. Where they are found, numbers, too, appear to be growing.'
While habitat restoration in the countryside is the long-term objective, gardeners can help in the interim by putting out wet cat and dog food, leaving wild areas for hedgehogs to nest in and making holes in fences so that they can move between gardens. The report concludes: 'Hedgehogs continue to face pressures in the rural landscape and from urban development, but monitoring numbers, and actions such as Hedgehog Street and public efforts to improve garden habitats and connectivity, might be giving them a chance.'
You can read the report at https://www.britishhedgehogs.org.uk/pdf/sobh-2018.pdf
Meanwhile, London Wildlife Trust is asking Londoners to contribute hedgehog sightings to its interactive map, take part in hedgehog surveys at London nature reserves, and make city gardens and outdoor spaces more hedgehog-friendly. Find out more at http://www.wildlondon.org.uk/hedgehog
Bakker declares bankruptcy
Losses: Bakker.com
Europe's biggest mail-order gardening company has been declared bankrupt after running up losses of €33 million over the last two years. Bakker, which was established in 1945, is based in Holland and now operates in more than 20 countries. It has moved from traditional catalogue ordering to primarily online ordering over the past few years, and this is being blamed for the downturn in its fortunes. It is hoped that a buyer can be found for the business, and various companies, including the BVG Group, which owns Thompson & Morgan, are rumoured to have expressed interest.
Bakker's UK website still appears to be accepting orders and gives no indication of anything amiss, but on February 15 BBC Radio 4 consumer programme 'You and Yours' reported that it has been receiving complaints from UK customers whose orders have not been fulfilled. According to Dutch lawyers, unfulfilled orders from before January 30 will not now be delivered. Affected customers have been told to submit their claims to the bankruptcy trustee with proof of payment, in order to be placed on the list of creditors.
Ryton developments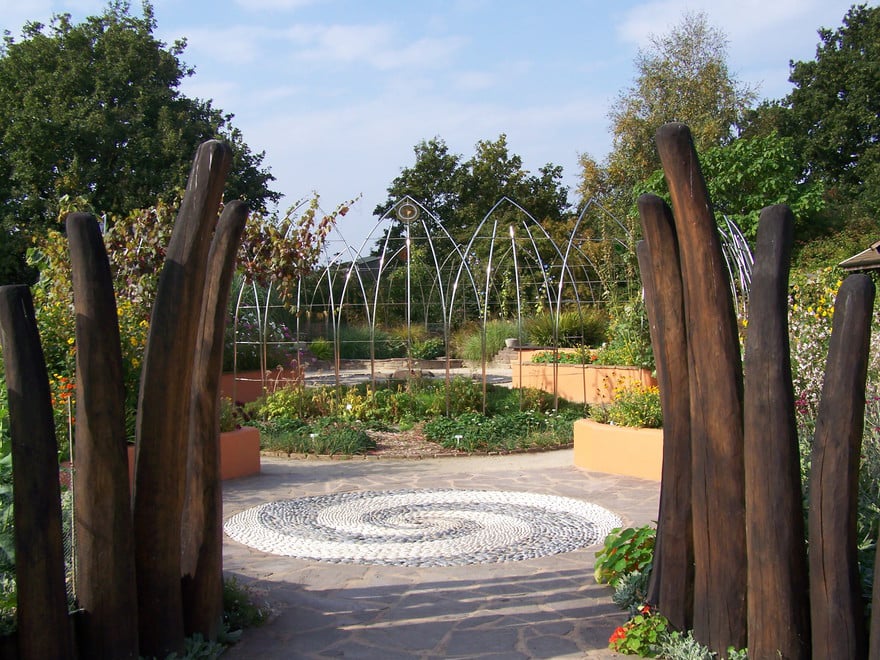 Exploring options: Ryton Organic Gardens
Time is running out for the campaign to save Ryton Organic Gardens, which was put up for sale by Garden Organic last month. The charity made the case that Ryton's running costs were limiting its potential, and an update posted on its website on February 13 says that it is still exploring all of the options. 'Discussions could take the form of a full sale, a partial sale, a partnership or otherwise – it is simply too early to tell.' However, events are moving rapidly; formal offers for the site had to be submitted by February 15, and the charity's trustees were scheduled to meet on February 17 to discuss offers. There is speculation that an announcement is now imminent.
Five Acre Community Farm, an organic vegetable business which has been based at Ryton for the past six years, has put in a tender to buy part of the site – the field, agricultural buildings and gardens – and proposes to raise the money through a community share offer. However, because this tender excludes the built core area of the site, and proposes continued horticultural usage, the proposed price is only around a tenth of the possible £4 million which the site could fetch as a residential development. Find out more at http://www.fiveacrefarm.org.uk/
Go to www.saverytongardens.wordpress.com or https://twitter.com/Save_Ryton_Gdns for updates on the campaign to save the gardens, and to https://www.gardenorganic.org.uk/ to read Garden Organic's statements. You can add your name to a petition calling for the sale to be stopped at https://www.change.org/p/garden-organic-charity-save-ryton-organic-gardens?recruiter=39227254&utm_campaign=signature_receipt&utm_medium=twitter&utm_source=share_petition
Scottish red squirrels gaining ground
Red squirrel numbers are doing well. Picture: Steve Gardner
Article continues below...
Since 2011, Saving Scotland's Red Squirrels has been monitoring populations in the areas where reds are most under threat from the spread of non-native greys – and the 2017 results show that Scotland's red squirrel population has stabilised. The most positive results were in the north-east, where reds have significantly increased their range, particularly around Aberdeen. There has been a recent flurry of red squirrel sightings increasingly close to Aberdeen city centre.
Red squirrels have maintained their ranges in most other areas. Mary-Anne Collis, red squirrel conservation officer for Argyll, the Trossachs and Stirling, says: "In the Central Lowlands, red squirrels are holding their ground, and as a result we've started to see them in areas where they haven't been seen for a long time. This is particularly noticeable to the south and east of Loch Lomond and the Trossachs National Park, which is now predominantly a red-only zone." However, the 2017 survey produced no positive results in Berwickshire, where reds are now very rarely seen.
Squirrel populations are surveyed using feeder boxes placed in the same areas of woodland each spring. When a squirrel visits a feeder, a sticky tab collects some of its hair, which can then be identified under a microscope. The project is currently recruiting volunteers in the south of Scotland to help with the 2018 survey, which takes place in March and April.
Find out more and get involved at https://scottishsquirrels.org.uk/news/article/2017-squirrel-survey-reveals-scotlandrsquos-red-squirrels-are-holding-on-strong/
Organic market hits new high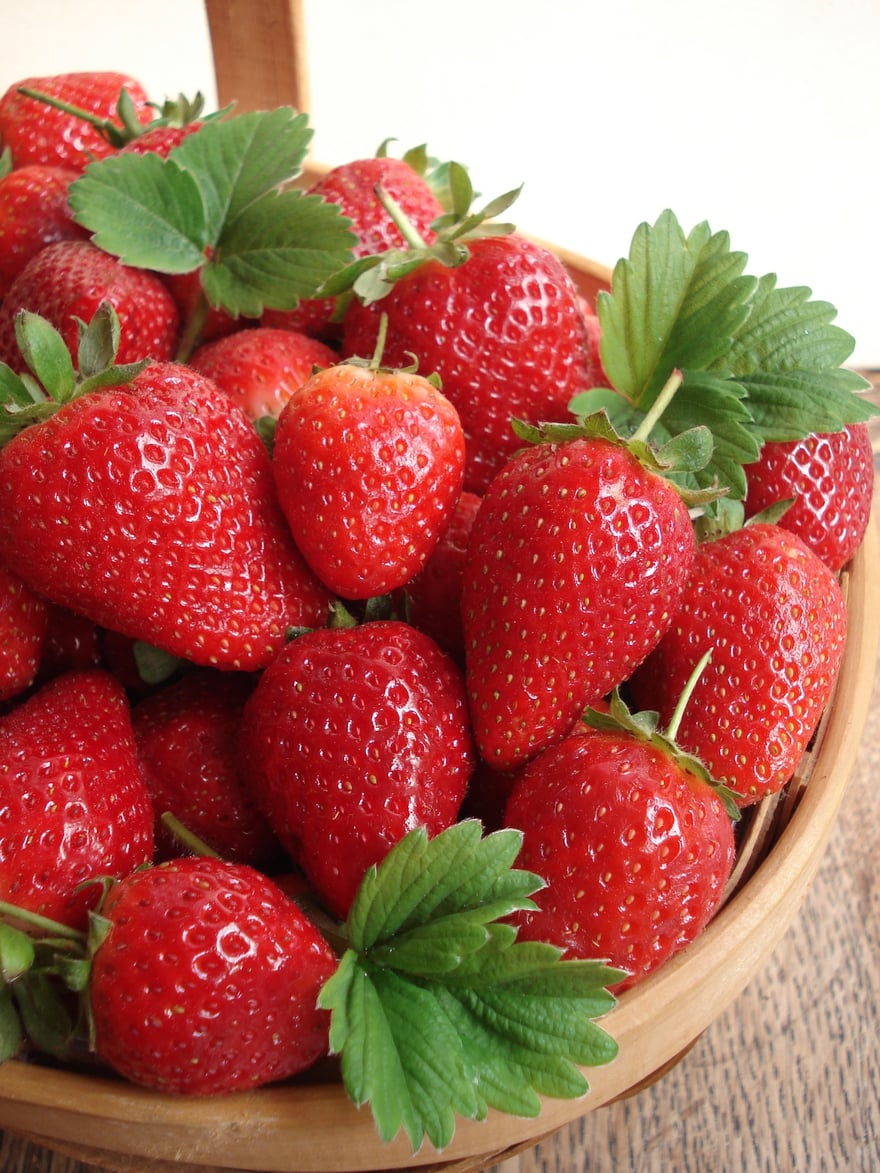 Soon be time for those delicious strawberries!
The Soil Association's 2018 Organic Market Report reveals that the UK organic market is now worth a record £2.2 billion, growing 6% in 2017. It has now shown six years of steady growth, following a drop in sales after the recession. Last year's figure beats the pre-recession high of £2.1bn in 2008.
The rate of growth in independent retail and home delivery has overtaken supermarket sales, with almost 30% of organic sales now happening online or on the high street. Organic sales by independent retailers grew last year by 9.7%, and home delivery by 9.5%.
Clare McDermott, business development director at Soil Association Certification, says: "Home delivery already accounts for almost 13% of the organic market and the expectation is that this could reach as much as 25% in the near future. It's a good fit for organic too: the local, fresh, farm-to-door approach of box schemes is in line with the ethos of organic and appeals to consumers who value food provenance.
"We know shoppers are putting increasing value on trust, transparency and traceability when making their purchasing decisions. Organic delivers on those values and is also increasingly seen as the healthy and ethical choice thanks to mounting evidence of the difference between organic and non-organic, both in terms of nutrition and environmental impact." In 2017, the amount of farmland in conversion to organic rose by 22% as farmers responded to the rising demand.
Read more at https://www.soilassociation.org/certification/trade-news/2018/organic-has-reached-its-highest-sales-ever-at-over-22b/
Enjoy more Kitchen Garden reading in the monthly magazine.
Click here
to subscribe.
---
Sign-up to the Kitchen Garden Magazine Newsletter
Enter your e-mail address below to see a free digital back issue of Kitchen Garden Magazine and get regular updates straight to your inbox…
You can unsubscribe at any time.
---
---
About the Author
Latest posts by Steve Ott
(see all)