Latest news from the gardening and growing spectrum, exclusively for Subs Club members, sees Garden Organic leaving Ryton, and much more…
Give birds a home for Christmas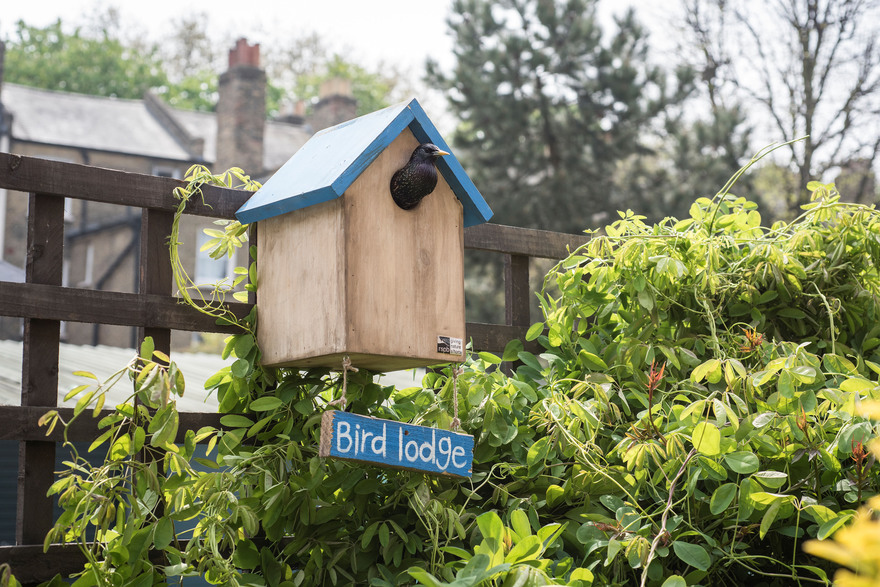 Posh lodge: a starling pops from a nest box. Picture: RSPB
Nesting season may seem a long way off, but this is actually the perfect time to think about your nestbox provision, says the RSPB. Birds like to familiarise themselves with a box before moving in, and some species may also use nestboxes for winter roosting, often in groups for warmth – there's a record of 61 wrens found huddled inside a single box.
If you have an existing nestbox, it's good to get it cleaned out now so you don't need to disturb it closer to the breeding season. Clear out any old nesting material and sterilise the box with boiling water. Add a handful of hay or wood shavings to provide insulation for winter visitors.
If you don't have a nestbox, this is a good time to buy one or make your own. There's a step-by-step guide to making a simple box at https://www.rspb.org.uk/fun-and-learning/for-kids/games-and-activities/activities/make-a-nestbox/
RSPB advice is to site your box facing north or east to avoid strong sunlight and the wettest winds, and to angle it forwards slightly so that rain will bounce off the roof. You should also ensure that birds have a clear flight path to the nestbox entrance.
Find out more at https://www.rspb.org.uk/about-the-rspb/about-us/media-centre/press-releases/give-your-garden-birds-a-home-for-christmas/
Garden Organic to leave Ryton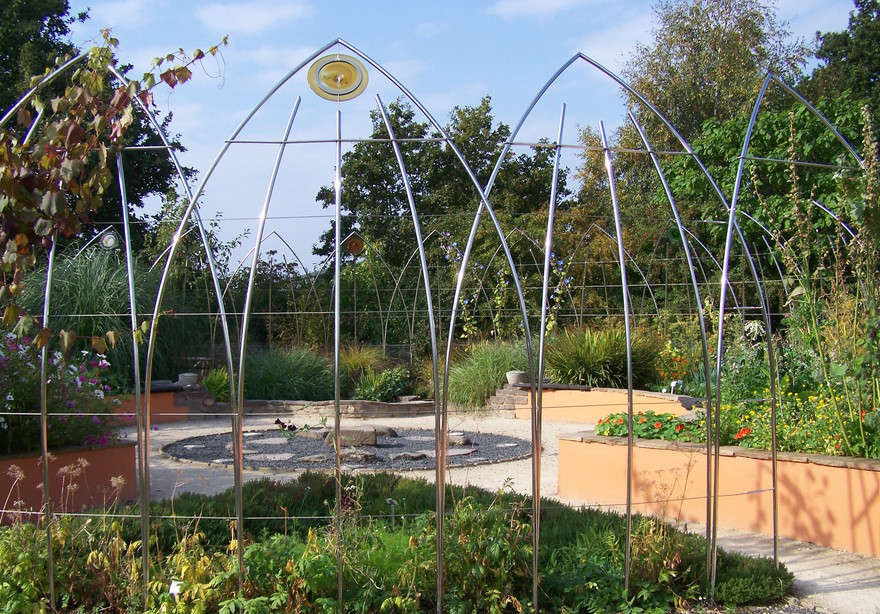 End of an era: Ryton Organic Gardens
An organic era is coming to an end: Garden Organic is planning to leave its base at Ryton Gardens near Coventry, so it can focus its funds on outreach and research work.
Garden Organic, which celebrates its 60th anniversary next year, has been based at Ryton since 1985. Visitor numbers to the 22-acre demonstration garden peaked at 30,000 in 2000, but had dropped to 18,000 by 2013 and have now fallen to 8000. The charity's trustees have told its 20,000 members that it is considering a move from Ryton in a 'fundamental rethinking' of its aims. This could happen as soon as next year.
Chief executive James Campbell says: "Since moving to Ryton in 1985, the challenges and opportunities we face have changed enormously. In that time, organic growing has become more mainstream and there are now more opportunities to see this in practice across the country.
"As we look to the future we want to take our message to more people, communities and schools than ever before. If we are to do this, then now is the time for us to change. In recent years, it has become clear that the running costs of our home at Ryton are limiting our ability to operate to our full potential.
"We hope to take Garden Organic into a new era … and ensure we can continue to take its message to communities across the country for another 60 years."
Meanwhile, Garden Organic's 25-year partnership with Chase Organics ended last month. The Organic Gardening Catalogue has now been rebranded as The Chase Organics Catalogue, and Garden Organic will be working with Suttons to develop its trading business, to include a Garden Organic catalogue and online sales of seeds, plants and equipment.
Bee-lieve it! Bees work out route maps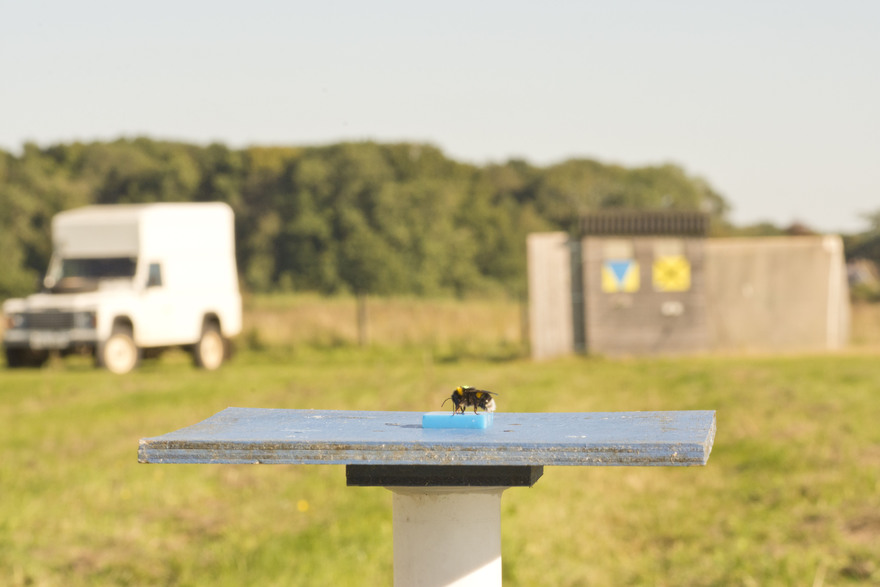 Catch that buzz: a bee on a feeder platform. Picture: Joseph Woodgate
Article continues below...
As bees gain foraging experience, they refine the order in which they visit flowers, and the paths they take between them, say researchers at Queen Mary University of London.
Animals that travel between several destinations and return to a home base face a challenge known to mathematicians as the Travelling Salesman Problem: how to find a route that visits each destination in the shortest possible distance. Study coordinator Professor Lars Chittka explains: "Imagine a salesman from London who needs to call at Manchester, Leeds, Glasgow, Edinburgh and Inverness before returning home. From Manchester it is tempting to make the short trip across to Leeds, and from Glasgow it is tempting to visit Edinburgh, but a salesman who does that will soon find themselves stranded in Inverness with a very long drive home. The better solution is to travel up one side of the UK and return down the other."
The researchers presented the bees with an equivalent challenge: to learn a route between five feeders in order to collect the total amount of food they required. Harmonic radar technology was used to follow individual bees as they gradually developed solutions to the problem of how to visit them all.
The researchers then developed animated heatmaps that graphically demonstrated how preferred flight paths were discovered. Experienced bees not only visited their feeders in the same order, but flew along the same flight lines time after time.
Find out more at http://www.qmul.ac.uk/media/news/2017/se/radar-tracking-reveals-how-bees-develop-a-route-between-flowers.html
Wisley's trees saved from road plans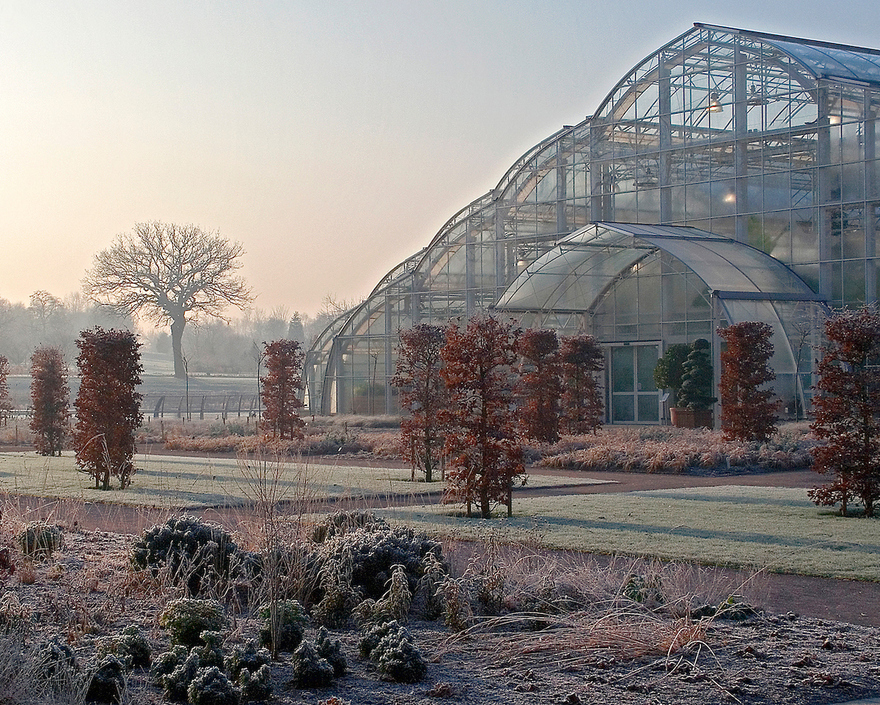 Misty and mellow: RHS Wisley. Picture: RHS/Carol Sheppard
The threat to RHS Wisley's trees, reported in September (http://www.kitchengarden.co.uk/-pTrees-threatened-by-Wisley-roaddevelopmentp-3b92NuB), has been successfully averted. Two options were under consideration in a plan to widen the A3, one of which threatened more than 10,000 square metres (2.5 acres) of Wisley woodland and would have required the felling of some 500 trees. Around 130,000 people signed a petition calling on Highways England to reject this option, and the campaign was also championed by Alan Titchmarsh. Highways England has now decided to pursue the alternative option.
Questions remain, however; no one has yet commented on the fate of the trees on the other side of the road, where ancient woodland was threatened by the alternative proposal, and there are issues around access routes to Wisley. The chosen scheme will remove the direct connection from the A3 to Wisley Lane, adding seven miles to the journey for some visitors.
Find out more at https://www.rhs.org.uk/gardens/wisley/Articles/Wisley-under-threat-from-A3-plans/rhs-response-to-highways-england
UK consumers 'pay for food twice'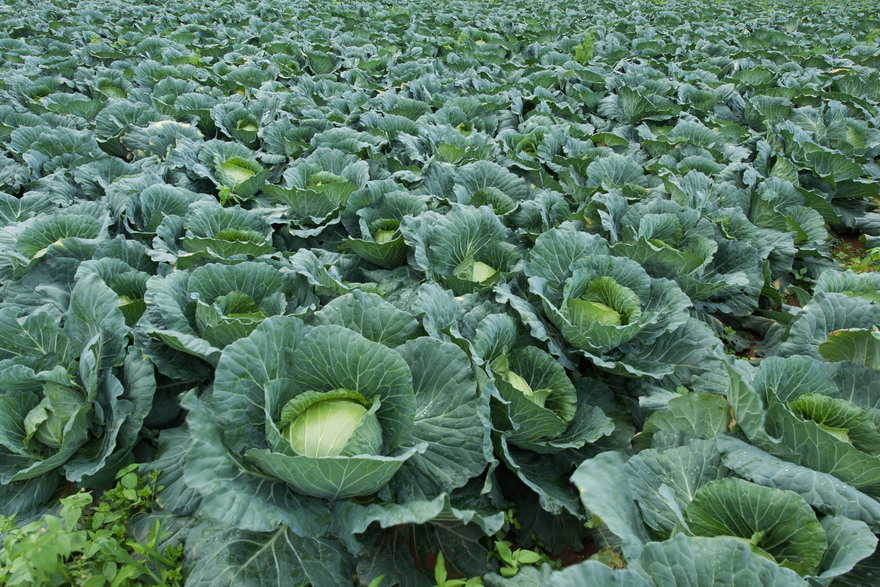 Close crops: more doesn't always mean better!
A new report by the Sustainable Food Trust makes the case that UK citizens are paying twice as much for food as they realise. 'The Hidden Cost of UK Food' finds that, in addition to the £120bn we spend on food each year, the UK food system generates further costs of £120bn, which are passed on to us in a range of ways.
The most significant costs arise from the damaging impacts of intensive production, including environmental pollution, soil degradation and biodiversity loss. These account for an extra 50p on top of every £1 spent on food. Food-related healthcare costs, linked to poor diets, account for an extra 37p. The report argues that the failure of the UK food economy to account for these hidden costs has created a system where it is more profitable to produce food in damaging ways and then pass on the extra costs to the taxpayer.
Patrick Holden, CEO of the Sustainable Food Trust, says: "There is a shadow food economy which we all contribute to without realising it. For every £1 we hand over at the till another £1 is quietly taken from us without our consent. The current UK food system thrives only because it does not account for the full costs of production or consumption, which are paid for in hidden ways.
"Those who pollute or degrade do not pay for the damage they cause. Conversely, those who farm more sustainably are forced to cover the higher cost of producing food in more beneficial ways."
The Sustainable Food Trust is calling for decisive policy action to internalise the hidden costs of food, levelling the playing field between the most damaging food systems and those which are more sustainable.
Read the full report, or a summarised version, at http://sustainablefoodtrust.org/articles/hidden-cost-uk-food/
Enjoy more Kitchen Garden reading in the monthly magazine.
Click here
to subscribe.
---
Sign-up to the Kitchen Garden Magazine Newsletter
Enter your e-mail address below to see a free digital back issue of Kitchen Garden Magazine and get regular updates straight to your inbox…
You can unsubscribe at any time.
---
---
About the Author
Latest posts by Steve Ott
(see all)