Take a look at what's in the latest issue – February 2017 – plus what you can expect online and in our interactive digital magazine!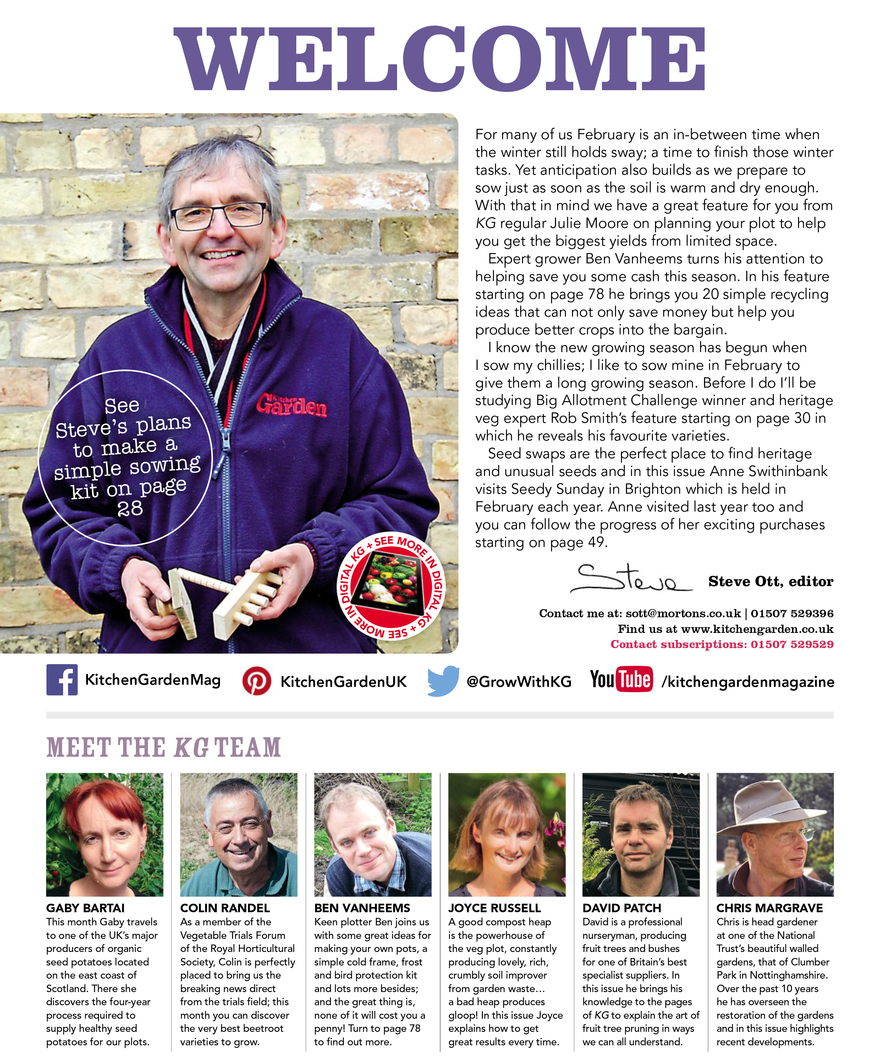 VIEW A PREVIEW OF THE MAGAZINE HERE!
DOWNLOAD OUR INTERACTIVE MAGAZINE…
Every month, our clever designers re-work the printed magazine into a shiny new format for you to conveniently read when you're on the go. Our interactive digital edition is available to read on your Apple and Android tablets.
This month, our digital magazine features videos from Tony's allotment in Lincolnshire – as the KG Mudketeers offer guidance on sowing chillies and mangetout, and show you how to make a simple but delicious leek and potato soup.
LATEST COMPETITIONS…
You're got to be in it to win it, as they say – and this month, we have some fantastic prizes up for grabs!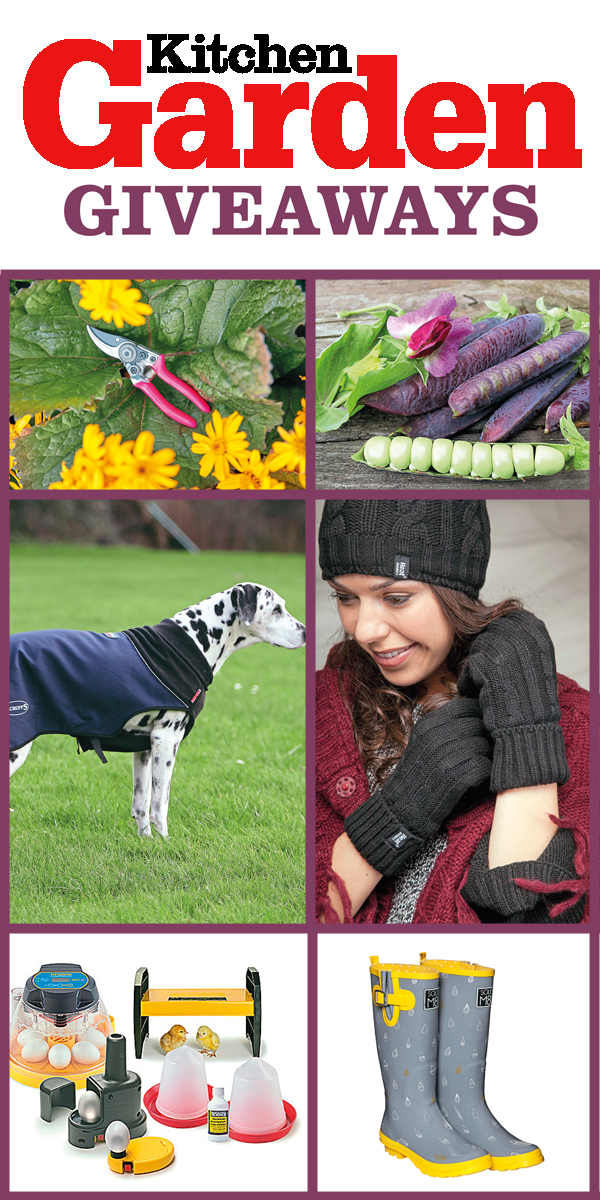 HOT VIDEOS THIS MONTH…
We've released even more helpful hints and tips on our YouTube channel for you this month – presented from Tony's allotment in Lincolnshire.
THE KITCHEN GARDEN MAGAZINE PODCAST…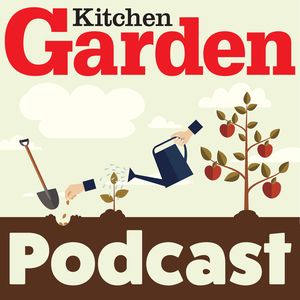 Our Kitchen Garden podcast offers down-to-earth advice from the finest minds in gardening to make sure you get the tastiest produce from your plot.
There are tips on how to grow your own wide range of fruit and vegetable crops and how to control troublesome pests plus what to do on your plot each month.
ON THE FORUM…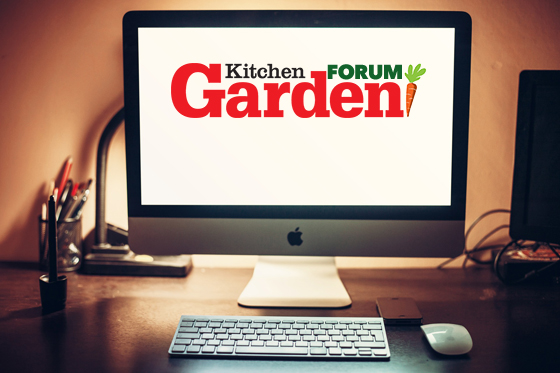 The Kitchen Garden forum is buzzing with activity this month. If you've not visited before, or it's been a while, pop on over and catch up with the community.
Why not take a look at the seasonal tips to get started this month? Or just go over and feedback on our new website, we'd love to know what you think!
GET IN THE KITCHEN!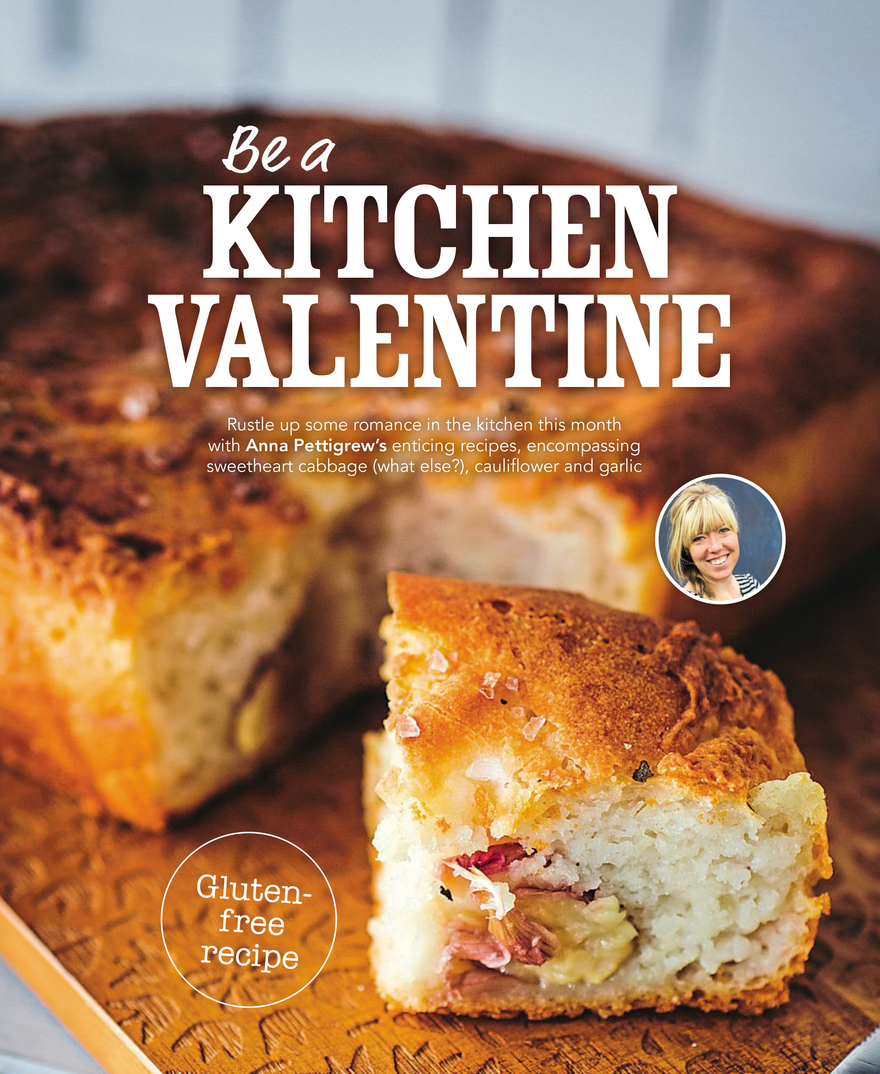 There are lots of scrumptious recipes on our new website yet.
This month Kitchen Garden chef Anna Pettigrew helps you bring in the New Year with amazing recipes for sweetheart cabbage, garlic and cauliflower.
Finally, our brand new food blogger, the lovely Lucy, is regularly uploading yummy recipes on the site – check them out if you have a minute!
Enjoy more Kitchen Garden reading in the monthly magazine.
Click here
to subscribe.
---
Sign-up to the Kitchen Garden Magazine Newsletter
Enter your e-mail address below to see a free digital back issue of Kitchen Garden Magazine and get regular updates straight to your inbox…
You can unsubscribe at any time.
---
---
About the Author
Latest posts by Pauline Hawkins
(see all)