If you're looking for a pepper plant that produces lots of fruit, says Tony Flanagan, why not try 'Lemon Dream' and 'Tangerine Dream'?
I tend to prefer the larger sweet peppers such as 'King of the North' and 'California Wonder' but last year I tried out a new variety (courtesy of Marshalls Seeds) which produces much smaller fruits, a snacker pepper in fact.
Though 'Lemon Dream' and 'Tangerine Dream' are essentially sweet peppers they do generate a mild heat in the aftertaste. They fruit prolifically so you will have plenty of pickings from mid-summer onwards. At the same time, they offer a quite striking display with the pointed, relatively small, fruit hanging down.
Best grown in a conservatory, greenhouse or polytunnel, the fruits start off green before changing into their final colour. Though small, the fruits are quite fleshy and can be used in all sorts of ways – curries, stir-fries, salads, savoury rice dishes and so on.
Sowing
In mid-February I sowed the seeds 0.5cm (¼in) deep in 9cm (3½in) pots filled with multipurpose compost, three to a pot. I placed the pots in a heated propagator with grow lights, setting the temperature to about 18C (65F) to give them sufficient heat but not so much to send them shooting up too quickly.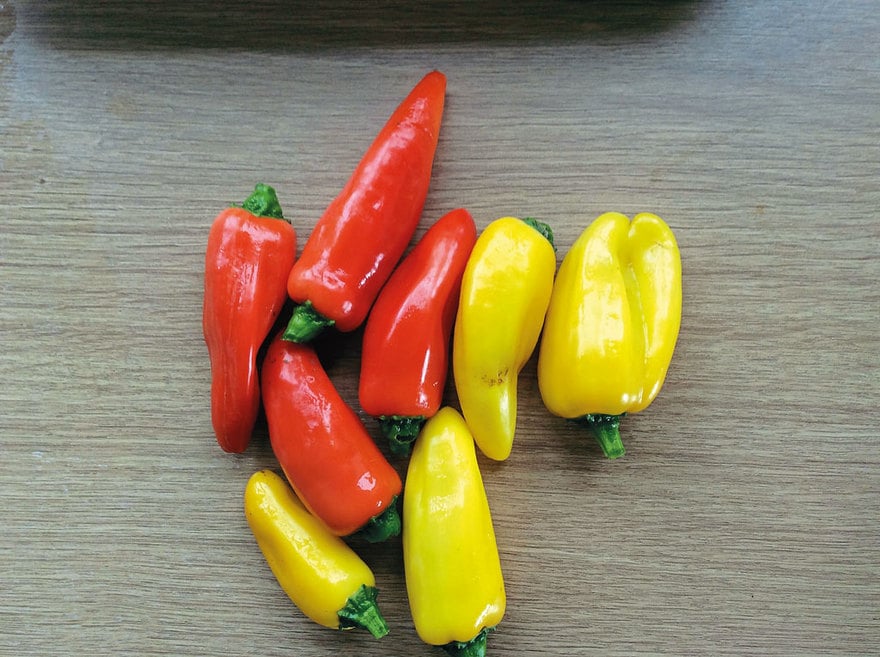 The additional light offered by the grow lights also helps to prevent the seedlings from going leggy, so if you can't provide this, it's best to sow them in late March or early April. A warm windowsill with plenty of light will do just fine.
Keep the compost moist and transfer to larger pots as the seedlings develop. Once established, lower the propagator thermostat a little and gradually acclimatise them to room temperature conditions.
Aftercare
Come mid-May the young plants can be moved into the polytunnel and then transferred to their final pot – go for a 10-litre, even 15-litre pot, which will give plenty of root room and at the same time a heavy base for what will be a weighty plant once it starts to fruit.
As the plant matures, you will need to support the stems with a bamboo cane. At the same time, you can spread out the pendulous arms of the plant to hang down around the side of the pot.
Give a high-potash feed (tomato food is fine) once a week as the flowers emerge and continue until the fruit has fully matured. Water less towards the end of the season.
Harvesting
Yes, you will get plenty of fruit from these plants, whether you opt for the lemon or (what I consider) the particularly attractive tangerine variety.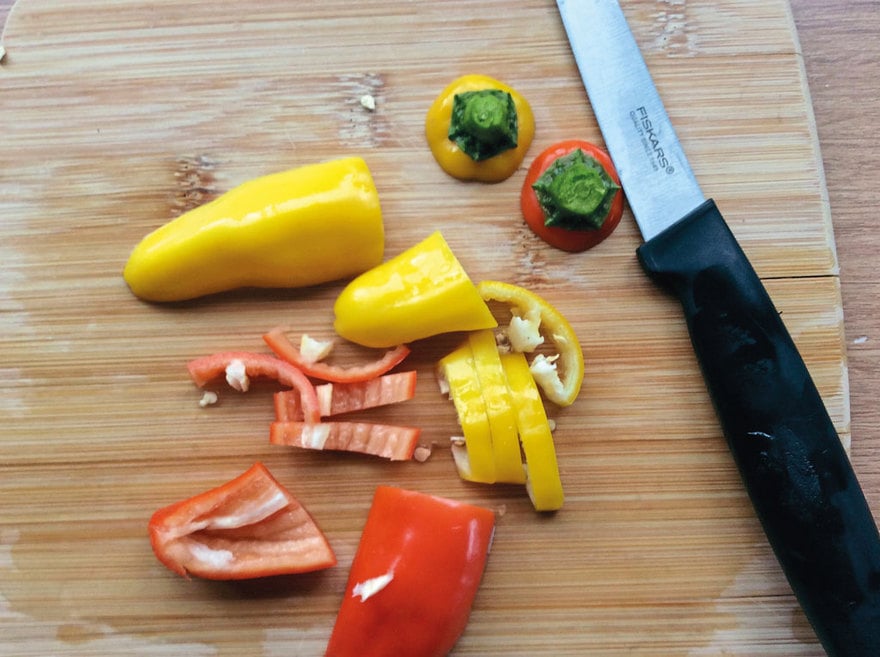 In fact, there will be probably far more than you can use, so what you can't eat or give away you can freeze for use during the winter months. They will keep on producing well into October.
Verdict
'Lemon Dream' and 'Tangerine Dream' are an appealing option: they are prolific, attractive as a display and – with the hint of heat they bring to their essential sweetness – offer something a little different.
Enjoy more Kitchen Garden reading in the monthly magazine.
Click here
to subscribe.
---
Sign-up to the Kitchen Garden Magazine Newsletter
Enter your e-mail address below to see a free digital back issue of Kitchen Garden Magazine and get regular updates straight to your inbox…
You can unsubscribe at any time.
---
---
About the Author
Latest posts by Tony Flanagan
(see all)