Take a look at what's in the latest issue – August 2016 – plus what you can expect online and in our interactive digital magazine!
A MESSAGE FROM STEVE OTT…
August is a key month in the kitchen gardener's year as there are not only lots of delicious harvests to gather, but lots of new sowings and plantings to get underway in order to keep those crops coming during the winter months. As a result we have a packed issue for you.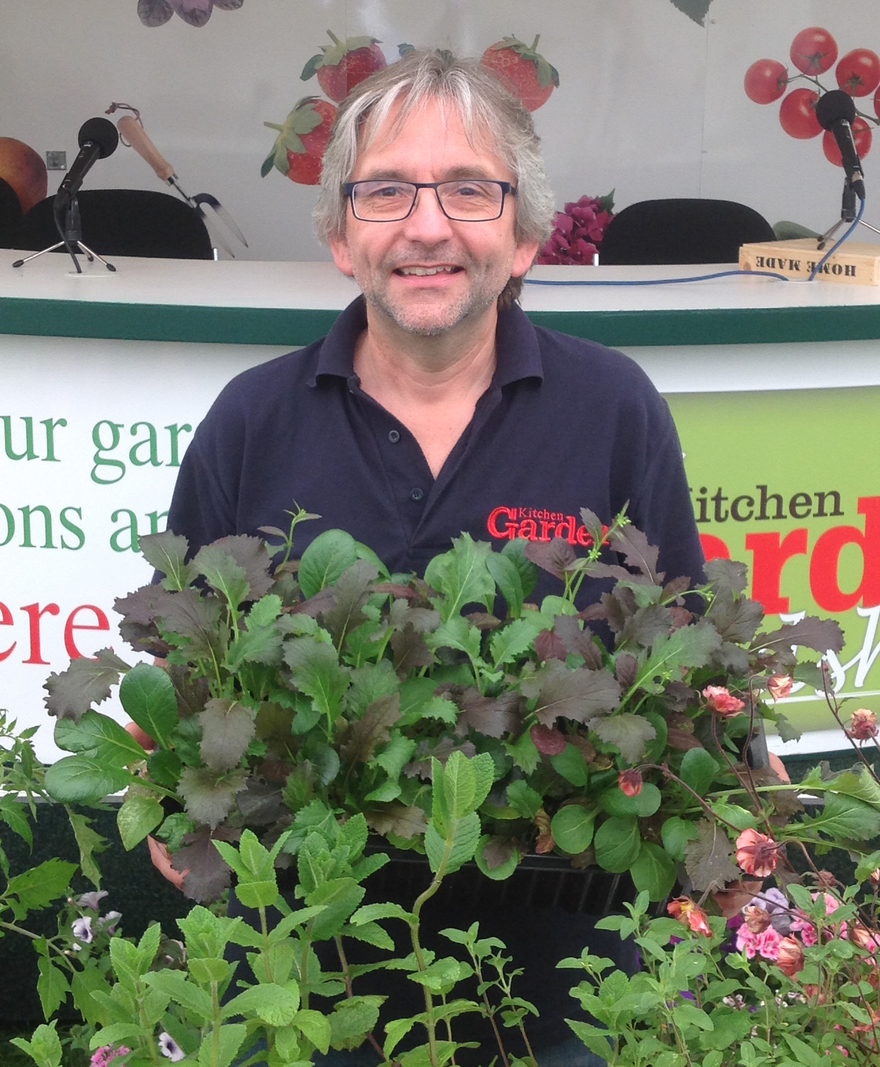 Starting on page 20 I explain how to grow one of my favourite winter veg, sprouting broccoli, while on page 68 Ben Vanheems has some helpful advice on growing a veg to help warm your cockles during the colder months – winter radish. Raspberries don't have to be red as KG deputy editor Emma Rawlings reveals on page 54 while on page 32 Big Allotment Challenge winner Rob Smith brings even more colour to your plot with his top tips on growing highly nutritious chard.
Gluts are inevitable when growing fruit and veg yet you won't have to waste a single berry if you take the advice offered by KG regular Julie Moore and build your own food dehydrator. Fed up with pests? Then turn to page 76 where Joyce Russell has some great top tips for helping you to keep on top of sap-sucking beasties without ever reaching for the chemicals.
VIEW A PREVIEW OF THE MAGAZINE HERE!

DOWNLOAD OUR INTERACTIVE MAGAZINE…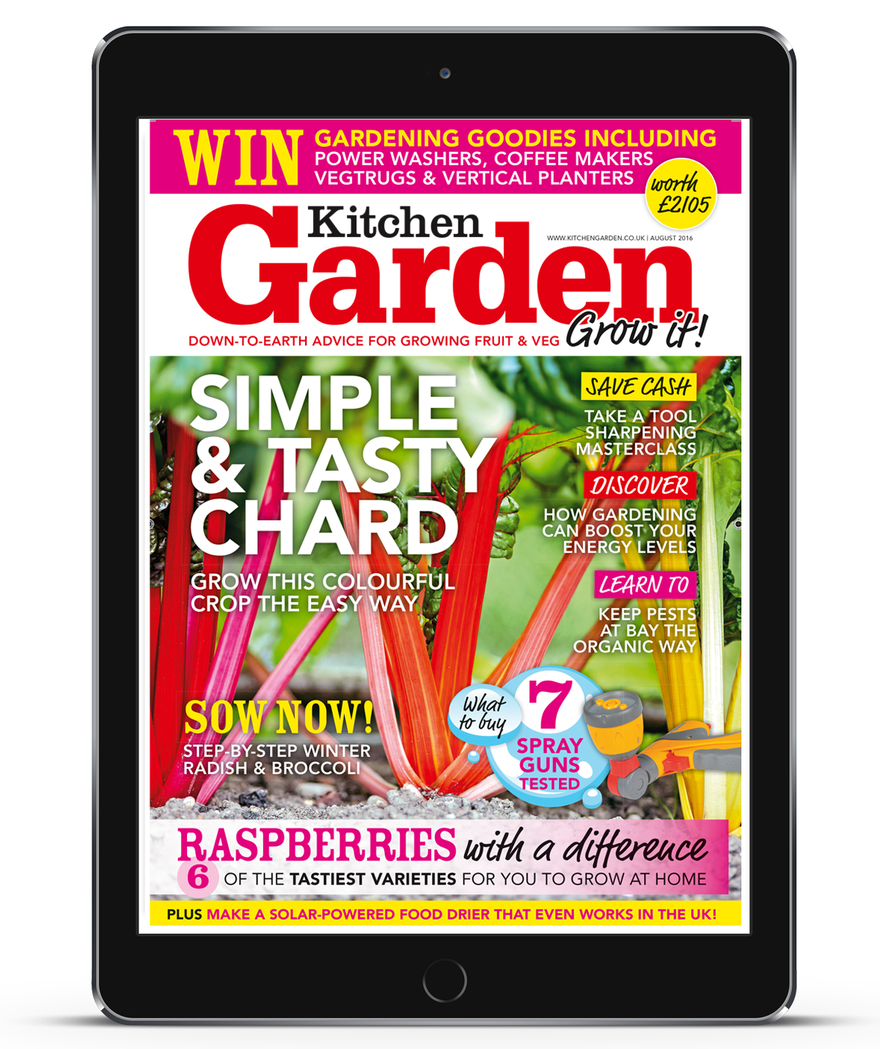 Every month, our clever designers re-work the printed magazine into a shiny new format for you to conveniently read when you're on the go. Our interactive digital edition is available to read on your Apple and Android tablets.
Download the app today from the App Store or Google Play!
This month, our digital magazine features videos from Steve, Tony and Emma (plus guest appearances for KG kitty, Bella!) helping you with tool sharpening, planting kale and sowing mooli radish.
LATEST COMPETITIONS…
You're got to be in it to win it, as they say – and this month, we have some fantastic prizes up for grabs! Click on the link below to enter in a few quick and easy clicks.
– Kitchen Garden August Giveaways
HOT VIDEOS THIS MONTH…
We've released even more helpful hints and tips on our YouTube channel for you this month including how to sow mooli radish and kale, plus we take a look at a range of water lances.
THE KITCHEN GARDEN MAGAZINE PODCAST…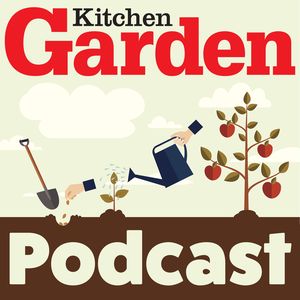 This month in the fourth installment of the Kitchen Garden Podcast presented by Rachel Atkins, we look at the jobs for July, including harvesting broad beans, feeding asparagus, netting brassicas, picking mangetout, thinning apples and much more!
– Click here to listen to the latest podcast!
ON THE FORUM…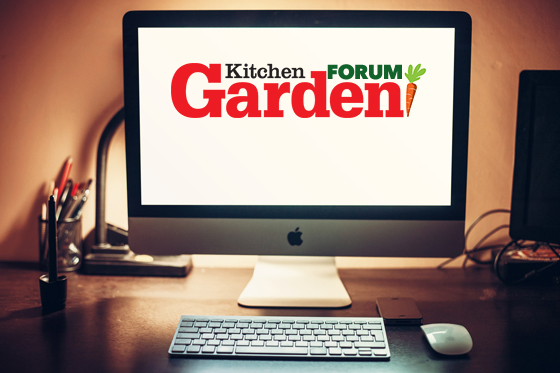 The Kitchen Garden forum is buzzing with activity this month. If you've not visited before, or it's been a while, pop on over and catch up with the community. Why not take a look at the seasonal tips to get started this month? Maybe you're struggling with poor germination – well we've got it covered! Or just go over and feedback on our new website, we'd love to know what you think!
Article continues below...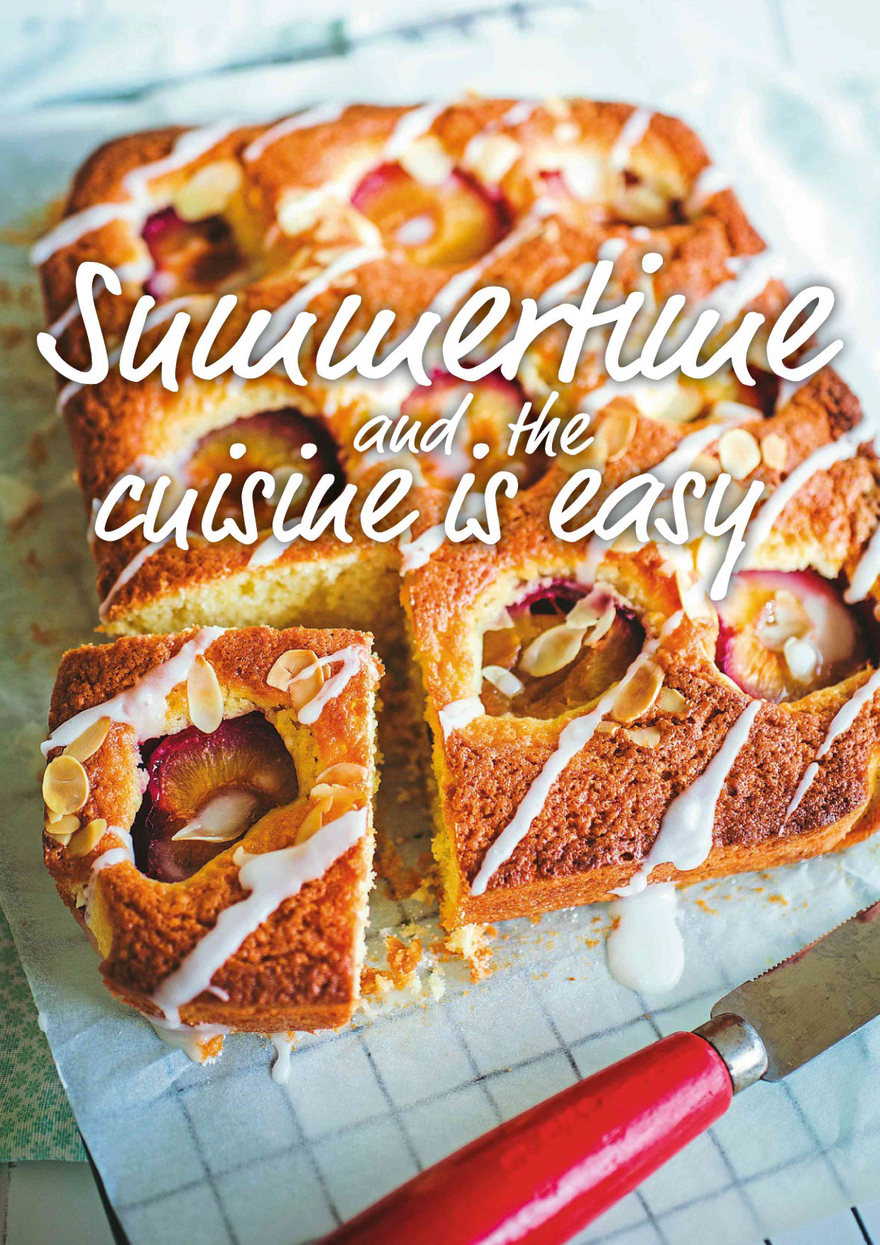 GET IN THE KITCHEN!
There are lots of scrumptious recipes on our new website yet. If you haven't found them yet, click here for a link direct to our cookbook!
This month Kitchen Garden chef Anna Pettigrew brings you simple seasonal recipes for fennel, plum and raspberries.
Finally, our brand new food blogger, the lovely Lucy, is regularly uploading yummy recipes on the site – check her out if you have a minute!
Enjoy more Kitchen Garden reading in the monthly magazine.
Click here
to subscribe.
---
Sign-up to the Kitchen Garden Magazine Newsletter
Enter your e-mail address below to see a free digital back issue of Kitchen Garden Magazine and get regular updates straight to your inbox…
You can unsubscribe at any time.
---
---
About the Author
Latest posts by Pauline Hawkins
(see all)